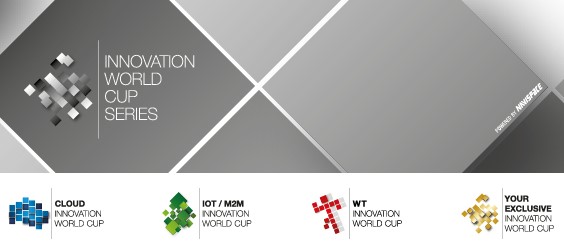 Develop. Submit. Win.
Win prizes worth over $ 300,000
Special Prizes in 'Smart Clothing' and 'Jewelry'
A deep-dive session with AIQ Smart Clothing to turn great concepts into real products for winner in "Smart Clothing" Special Prize.
Placement in the 'Hall of Fame'
Exclusive coaching session with our partner Kickstarter
Opportunity to present your innovative solution at WT | Wearable Technologies Conference 2017 EUROPE in Munich
Exhibition package at WT | Wearable Technologies Conference 2017 EUROPE
Exhibition package at another WT event of your choice worldwide
Free co-working space in the vibrant startup capital Berlin provided by GTEC
Speaking opportunities at international conferences
Dedicated marketing activities to promote the finalists and category winners as "WT Innovators of the Year 2017"
Access to the worldwide network of Innovation World Cup Series, opportunity to connect with important market players at a very early stage of product development
Business acceleration
STMicroelectronics Development Kits for free. Learn more about the STM32 Open Development Environment here.

How to Register
The online application is secure, easy to use, and allows you to save your work so that you may come back to work on it in multiple sessions. Simply follow the registration link, create your participant profile and then a submission form. If you are submitting more than one solution you must complete a new submission form for each one.
In the submission form, describe your solution or your running prototype in a functional way, accompanied by images showing its special features, results or advantages.
If you have corrections, you must make these before the database closes on October 17th, 2016. Make your corrections in the appropriate section and remember to save your revisions.
Database opens: 4 May 2016
Database closes: 17 October 2016

Download here the participant brochure.
REGISTER HERE AND SUBMIT YOUR SOLUTION. The participation is free of charge.
Should you have questions, please feel free to contact us at m.posio@navispace.de.