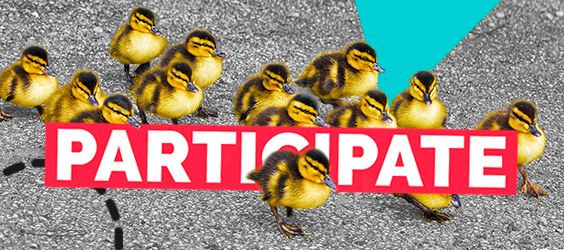 What are the Benefits for you? 
Win prizes worth over $500,000 to boost your development and marketing:
Speaking slots on the main stages of WT | Wearable Technologies Conference Europe (@ISPO), BIM World Munich, BIM World Paris, MEDICA, Mobile World Congress, and many more international events where you will have the chance to pitch your solution to tech leaders and potential investors
A cash prize of 10,000 Euro
Free Software Development Kits and free use of productions labs and testing facilities offered by our partners
Free marketing packages and extensive media coverage at a global level
Hundreds of technology advisors to support you on technology topics (finding the right components, go-to-market strategy, etc.
Placement on the Hall of Fame 
And much more
In addition to the above-mentioned competition prizes, the winners of the Special Prizes powered by our partners will receive a number of additional benefits. Learn more about them here.
---
How to Register & Compete for the Special Prizes

 
The Online Application is secure, easy to use, and allows you to save your work so that you may come back to work on it in multiple sessions. Simply follow the registration link, create your participant profile and then a submission form. If you are submitting more than one solution you must complete a new submission form for each one.
At the submission form describe your solution or your running prototype in a functional way, accompanied by images and/or video showing its special features, results or advantages. Remember to answer all the questions. Note that only those submissions that have a functional prototype/proof of concept will advance in the competition, mere ideas will not be considered.
To compete in the Special Prizes powered by Microtronics, Gore, EBV Elektronik, LOXXESS, Gemalto, and AiQ Smart Clothing you must answer "Yes" to the relevant questions in the submission form's Special Prize section and fill in all the required further details. All European contestants are part of the EBV Elektronik's special prize automatically! More details on each special prize and the winner's benefits can be found here.
If you have corrections you must make these before the database closes on September 18, 2019. Make your corrections in the appropriate section and remember to save your revisions. Keep in mind that the more in-depth and comprehensive your submission is, the higher chance you will have to be selected as a finalist!

---
How to Request Software Development Kits
When you have registered for the 11th IOT/WT Innovation World Cup® and filled in the submission form with all the required details, you will have the unique opportunity to order one of the Software Development Kits provided by the Innovation World Cup® partners directly via the submission form.
The deadline for requesting software development kits is September 18th, 2019. Pay attention that the more in-depth and comprehensive your submission is, the higher chance you will have to qualify for receiving the software development kit. After requesting a software development kit, we will get in touch with you to complete the process.
---
Database opens for new submissions: October 15th, 2018
Database closes: September 18th, 2019 (23:59 PST) 
The participation is free of charge.
As soon as the submission phase ends on September 18th, the evaluation phase will start. Judges from world-leading tech companies will assess your application and select the most disruptive solutions. The finalists will be then invited to join the IOT/WT Innovation World Cup® Pitch and Award Ceremonies to rock the stage with their project.
If you have questions, please feel free to contact us at e.gava@navispace.de, h.nguyen@navispace.de or p.maier@navispace.de
We are happy to assist you!