Cloud Innovation World Cup Heroes of the Year have been officially announced

After an intense and exciting evaluation phase, more than 300 nominations were filtered to 24 finalist chosen by jury members. They were announced on June 24th 2015 at the Cloud World Forum in London. Submissions were evaluated based on their level of innovation, chances to be successfully implemented, and marketability.
The selected finalists are now competing against each other to become the next "Cloud Innovators of the Year 2015" in the categories "ICT Business Services", "Industry 4.0", "Mobility", "Smart Living", and the special prize "GEO Award." Click here to see all finalists!
The next stop of this exciting journey will be the award ceremony with an elevator pitch of all finalist at Google Headquarters on July 8th 2015, in New York. Registrations and attendance are free of charge! For registrations please click here!
Stay tuned and be the first to know who will be the winners of the Cloud Innovation World Cup 2015!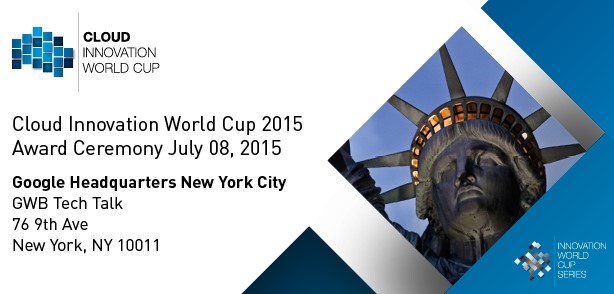 ---