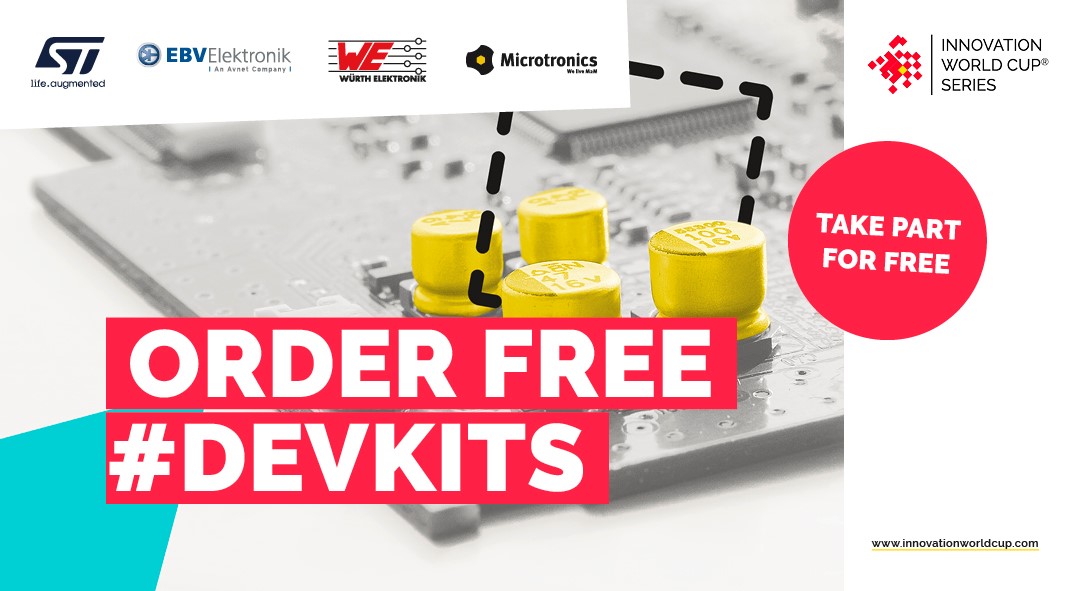 The Innovation World Cup® partners provide their development kits to participants of the IoT/WT Innovation World Cup®!
How to get them? Submit your solution for the 13th IoT/WT Innovation World Cup® or the 13th Healthcare Innovation World Cup® free of charge. Fill in the submission form and you will have the unique opportunity to order one of the software development kits provided by the Innovation World Cup® partners STMicroelectronics, EBV Elektronik, Würth Elektronik, and Microtronics.
All "required" questions must be answered to enable the online devkit request function.

Below you will find a description of the development kits:
---
STMicroeletronics Development Kit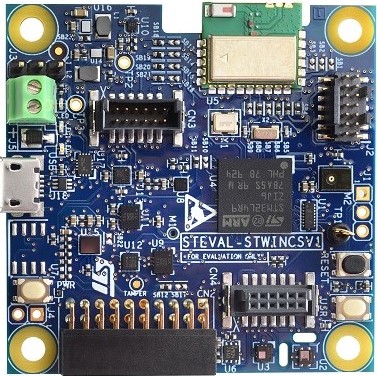 The STWIN SensorTile wireless industrial node (STEVAL-STWINKT1) is a development kit and reference design that simplifies prototyping and testing of advanced industrial IoT applications such as condition monitoring and predictive maintenance.The kit features a core system board with a range of embedded industrial-grade sensors and an ultra-low-power microcontroller for vibration analysis of 9-DoF motion sensing data across a wide range of vibration frequencies, including very high frequency audio and ultrasound spectra, and high precision local temperature and environmental monitoring.The development kit is complemented with a rich set of software packages and optimized firmware libraries, as well as a cloud dashboard application, all provided to help speed up design cycles for end-to-end solutions.The kit supports BLE wireless connectivity through an on-board module, and Wi-Fi connectivity through a special plugin expansion board (STEVAL-STWINWFV1). Wired connectivity is also supported via an on-board RS485 transceiver. The core system board also includes an STMod+ connector for compatible, low cost, small form factor daughter boards associated with the STM32 family, such as the LTE Cell pack.Apart from the core system board, the kit is provided complete with a 480 mAh Li-Po battery, an STLINK-V3MINI debugger and a plastic box.
The STEVAL-STWINWFV1 expansion board adds 2.4 GHz Wi-Fi connectivity to the SensorTile Wireless Industrial Node (STWIN) kit (STEVAL-STWINKT1).Application examples that take advantage of this expansion board can be found in STSW-STWINKT01 firmware package as well as in the FP-IND-PREDMNT1 Predictive Maintenance Function Pack.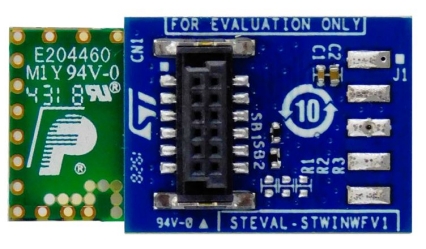 Get more information at:
---
Microtronics Development Kit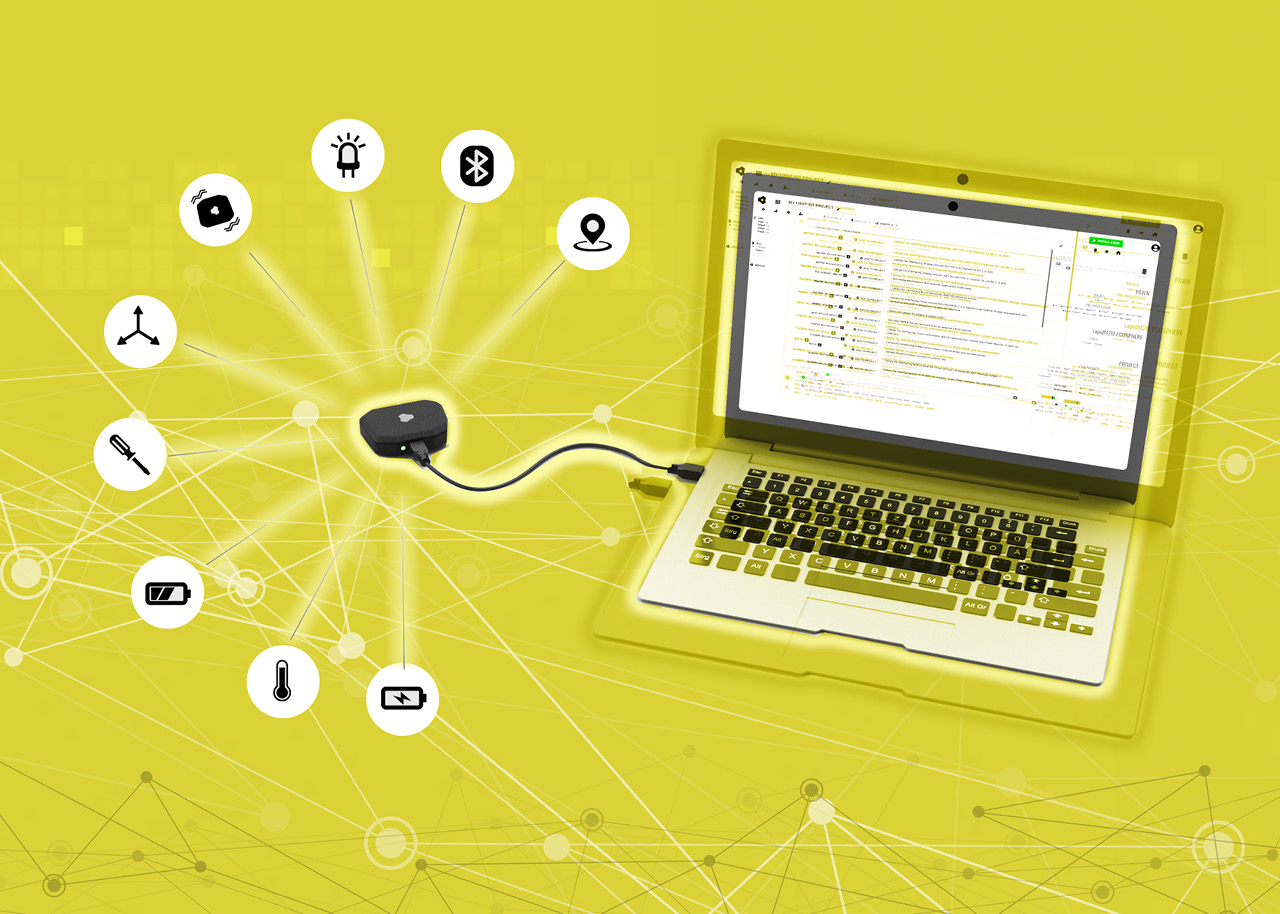 rapidM2M Base Starter – The intelligent rapidM2M M22x WIFI/3G EU
The rapidM2M Base Starter is an industrial grate low power IoT computing module with SIM chip connectivity 2/3G and WIFI onboard, perfect for integration into existing hardware concepts. It is also useable as a fast prototyping tool. The module is compact and the family footprint allows various connectivity options. For more computing power, a compatible high performance module is also available.
rapidM2M Narrow Band Sensor
Low power sensor node with NB-IoT, LTE CAT M1 and BLE onboard. Ready to build your IoT application with a compact narrowband hardware platform. Perfect for proof of concepts in real scenarios, hackable, extensible, tons of mounting options available. This is the IoT entry point for fast results. Sample code, libraries and demo applications available for tracking, tracing, monitoring and alerting applications.
rapidM2M Studio
Comprehensive online available full stack IoT development environment. Build your vertical IoT application model and manage the software life cycle of your application across your company and your integration partners. All parts of IoT in a single point of service from Firmware, Edge AI, Protocols, Connectivity, Data Model, Realtime AI, Cloud Integrations, Visualisation Tools and API's. Used in mode than 50 branches in small and large international projects for regulated markets and business critical applications.
Selected contestants of the rapidM2M Challenge will have the chance to use the Base Starter Kit or the Narrow Band Sensor!
The equipment comes with the full stack IoT environment and offers you incredible fast results and high flexibility to do your job. The low power optimised ARM Cortex based hardware is design with 20 years of know how in low power design and carefully chosen components to give you the best references and flexibility to build your IoT products or integrate IoT technology into your existing designs.
Get more information at:
NB-IoT Sensor rapidM2M T32x 
Platform
Partnerportal Registration
Getting Started 
---
Würth Elektronik Development Kits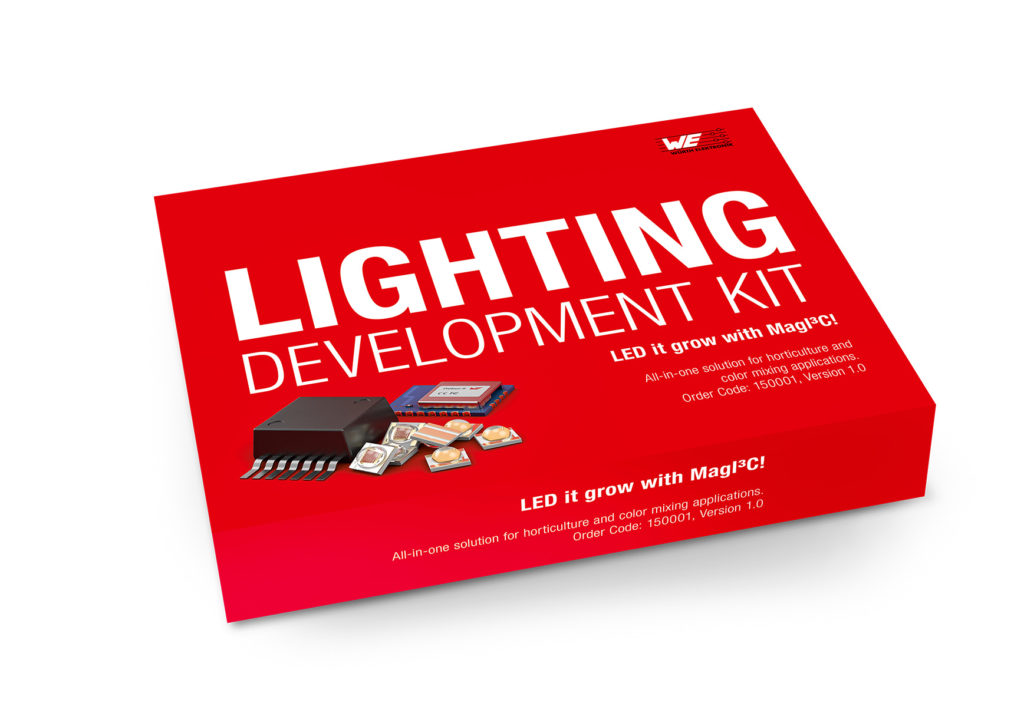 The Horticulture LEDs is the new 2 in 1 Lighting Development Kit provides an easy solution to either mix RGBW color for different lighting situations or amplify the growth of plants with the horticulture panel.

With MagI3C Power Module 172 946 001
Intensity of each channel can be adjusted individually (dimming 0 – 100%)
APP "WEilluminate" to perform dimming
PWM dimming method – controlled by PIC16F1527 microcontroller. Dimming profiles and colors can be stored
Horticulture LED panel for plant grow with Deep Blue, Hyper Red, Far Red and White and up to 30umol/s output
Conducted and radiated EMI compliant (EN55015)
Good thermal behavior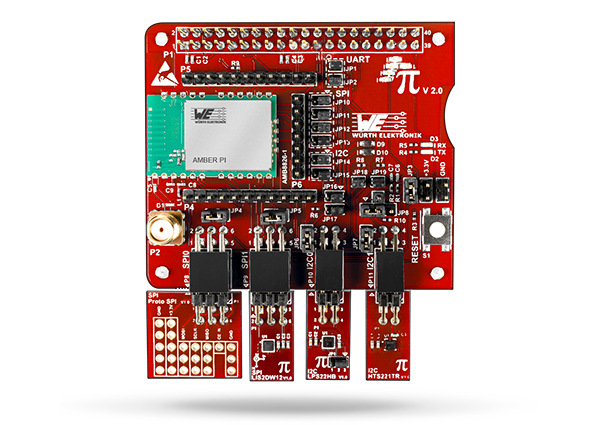 The AMBER PI Design Kit by Würth Elektronik eiSos is a plug-in board for the Raspberry Pi 3B, which equips the Raspberry Pi with the sub 1 GHz interface from Würth Elektronik eiSos. The integrated sensors (temperature, humidity, air pressure, and movement) as well as the supplied radio stick, which acts as a counterpart to the AMBER PIs, allow the user to develop a variety of creative applications based on the Raspberry Pis.
---
EBV Elektronik Development Kit
European participants only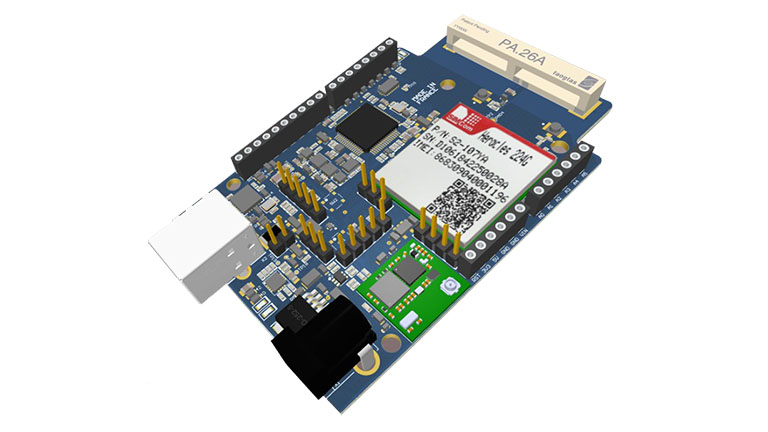 HERACLES 224G – 224G module with SIM Card and Prepaid Data

HERACLES 224G is an all in one solution, real direct IoT and plug and play. It combines low power, low throughput LTE modem, a GPRS/EDGE modem, a global satellite localization system and a pre-paid data package with a European footprint.
Its development kit, the HERACLESUINO 224G enables the design of a connected application in a few steps.
It includes all the necessary features of most of mobile and non-mobile IoT applications. It can be operated from a Lithium- Ionbattery, a DC power supply or a USB source.
The application runs from a low power STM32 microcontroller. It incorporates a variety of usual sensors needed for a wide range of application such as temperature, hydrometer, accelerometers,
gyroscopes, ambient light, pressure and magnetometers sensors.
---
Join the 13th IOT/WT Innovation World Cup® or 13th Healthcare Innovation World Cup®  free of charge and secure your favorite devkit until 22 September, 2021 (23:59 PST). Chances to win prizes worth +500.000 USD, present your business at the world's leading tech events and build successful partnerships with international tech corporations are just a few clicks away!