Hall of Fame
M2M MYBEER AUTOMATIC TANKFILL MEASURES by Swiss1Mobile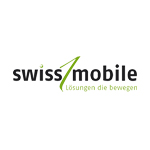 The swiss1mobile together with CARLSBERG solution is based on a portal and mobile software process – (incl. ERP systems) integrated with sensorial, BUS, KNX, signals, and energy components.
Tank sensors measure tank-values, fill stand, dual temperature and control the pressure with one sensor. Additionally the calculation values will be transmitted (3G, 4G) directly to the restaurants on an app (iPad) and simultaneously to the central portal of Carlsberg Switzerland.
The customer service at Carlsberg is always aware of the detailed information about tanks and contents (beer). Based on these information a fast and customer orientated service can be provided.