IWC Series at Infoshare Digital
September 23-25 & 28-30, 2020
The Innovation World Cup® Series joins Infoshare in their most exciting tech community in Central- and Eastern Europe, this time streamed live from Gdańsk, Poland on September 23-25 & 28-30. Join us and +6000 tech-heads to share, exchange, learn and experiences disruptive solutions that advance us into the future!
Infoshare 2020. Be with us and our corporate partners Würth Elektronik and Microtronics on the Growth Stage. Understand the emerging issues that tech start-up faces and learn how to scale-up businesses successfully.
Who presents what?
Consumer IoT versus Industrial IoT – Towards Scalable Solutions
Thomas Waldmann, Start-up & Venture Manager, Würth Elektronik
Jumpstart an IoT Prototype to Successful Business
Peter Dollfuss, Partner Manager, Microtronics
What's more?
Check out who will win the Infoshare Startup Contest with one of the 3 awards (20.000, 7.000, and 3.000 Euro prizes) and benefit from the biggest digital tech conference in Central- and Eastern Europe!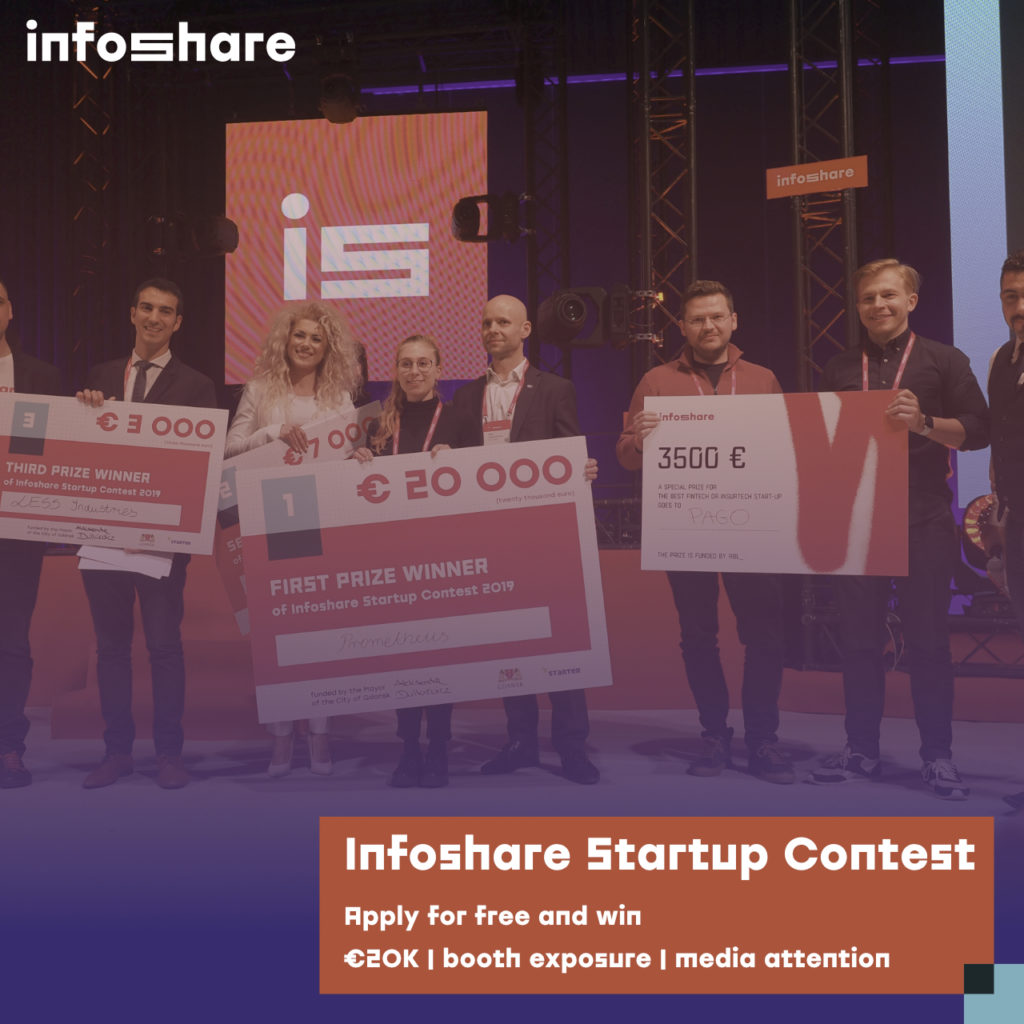 See you soon!