Munich, February 2022
The 10th edition of the MEDICA START-UP COMPETITION was increadible. More than 250 start-ups from over 45 countries submitted their solutions in AI in healthcare, health apps, robotics, and others. ExactCure, an innovative company from France, providing a personalized eHealth software solution- which simulates the concentration of drugs in the blood of patients, based on their personal characteristics, was standing amongst the Top12 Medical Start-ups of 2021.
1. INTRODUCE YOURSELF! – HOW DID IT ALL START?
The idea to personalise drug simulations to each individual was born in the mind of the main founder of ExactCure, former teacher of bio-modeling at the University, when he was managing a R&D team focused on simulation at Dassault Systemes. During a discussion in 2015 with Professor Philippe Beaune (ISI Highly Cited researcher), Philippe stated that, even as a pharmacist specialised in personalised medicine, he had no solution to quantify the dose of drugs he should prescribe to a specific patient: should he give him/her more because he/she was obese? Or less because he/she also had a kidney problem? Frederic came back home with this puzzle in mind. He started three years of fundamental research with Inria, and finally showed that it was indeed possible to personalise PKPD models, with a disruptive potential to save lives. Frédéric was soon joined by Sylvain and Fabien to co-found ExactCure in 2018.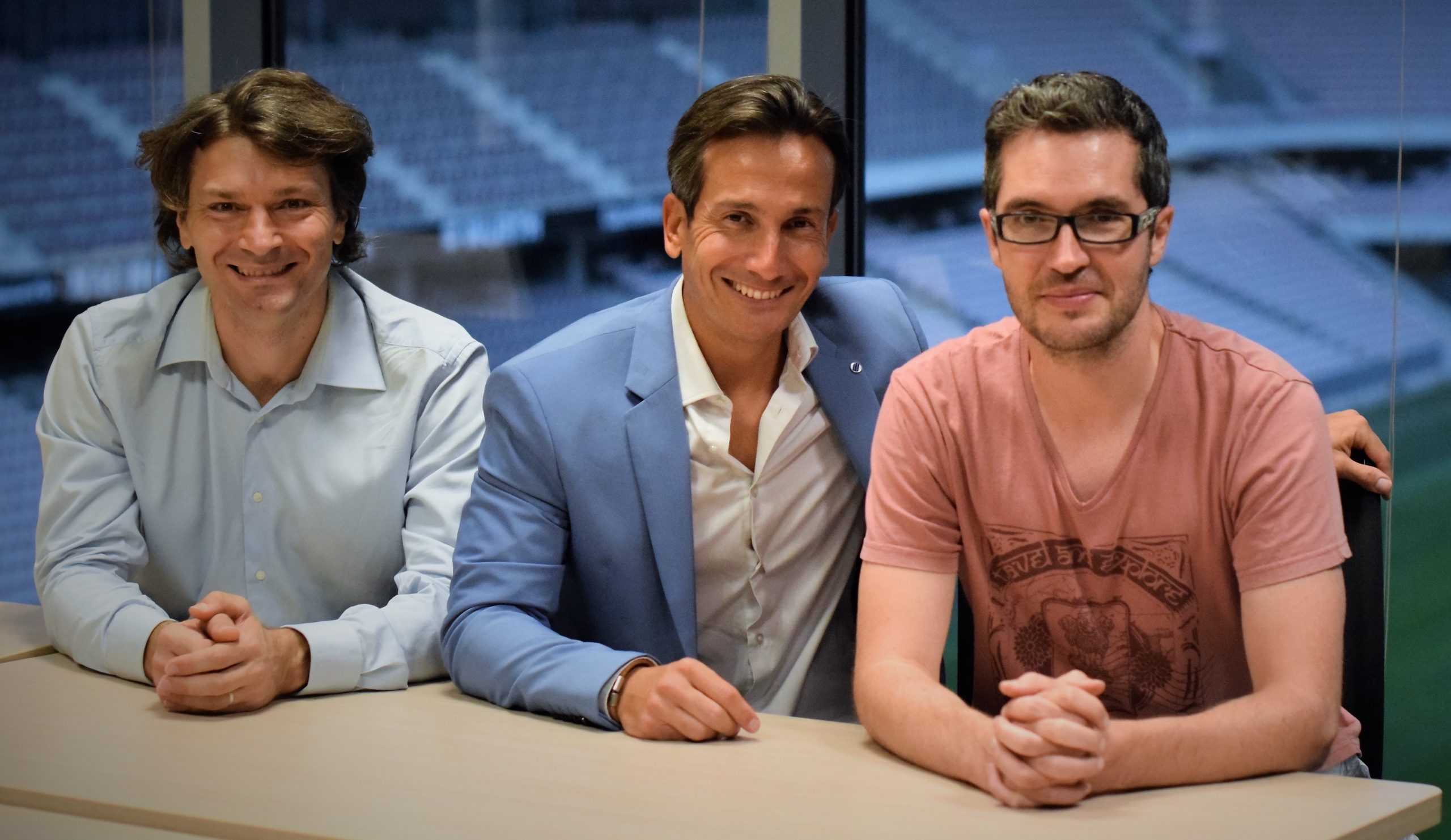 2. WHAT ARE THE KEY MILESTONES YOU HAVE REACHED SO FAR?
Our team is now made of 25 highly skilled people. We raised a 1M€ seed round in 2019, and we got subsidies and loans at local, national and European levels for a total of 2M€. Three years ago most people thought our objective was not achievable, but they were wrong and we have it done: our personalised drugs simulation tool is a CE-marked Medical Device since May 2021. We have strategic partnerships with leaders on their markets : Vidal (French leader of medical information for healthcare professionals), Elsevier (world leader of medical publications for R&D teams in the pharma industry), and UPSA for whom we have launched a mobile app for a proper use of drugs in January 2022.
3. WHAT WERE THE BIGGEST CHALLENGES YOU HAVE FACED?
As a very innovative MedTech startup based on fundamental research results, ExactCure was lucky to benefit from the support of numerous institutions and tools at local, national and European levels (not only money, but also coaching and mentoring). If we had to start all over again; we would still look for and apply to those tools. We would also put the same effort in building a great team with great people that fit together, which is our most valuable asset by far.
What we would do differently is probably to focus more quickly our business model on a specific segment, and not try to address various segments in parallel – because this is time consuming, and investors don't like it.
Our recommendation for upcoming start-ups in our ecosystem is definitely to be resilient, keep faith in what you are doing, and not give up at the first bump. You will make it!
4. WHAT IS COMING IN THE NEAR FUTURE?
The next big steps for ExactCure are, first, to develop sales by replicating our first contract based on our great technology as a class I Medical Device, throughout Europe and the US. Then, upgrade our Medical Device to class IIa to follow the new European Regulation and create an even greater barrier to entry.
Soon we will become the reference in personalised drug simulations.
5. DESCRIBE YOUR JOURNEY IN THE 10th MEDICA START-UP COMPETITION AND STANDING AMONGST THE TOP MEDICAL START-UPS 2021?
This year had a special taste of course, since we could pitch on stage again. I focused on the physical format, that is why in our case the hybrid format did not have a major impact. The size of MEDICA is as impressive as usual, and the quality of the start-ups competition is what impressed me most: many applicants from all over Europe, very high level of the finalists, great diversity, very relevant jury. My main take-away is that if you want to stand a chance to win the top Medical Start-Ups Competition, you'd better come prepared.
6. CAN YOU SHARE WITH US YOUR THREE TIPS FOR UP-COMING START-UPS?
Any advice for future participants of the MEDICA Start-up COMPETITION in order to become the winners/present solutions at leading tech events/attract investors?
Prepare
Even if it lasts only 3 minutes, take it as a quick investor pitch including business aspects – not just the solution
Not too many words on the slides
THANK YOU FOR THE INTERESTING INSIGHTS AND WE SHALL KEEP WATCHING YOUR NEXT BIG STEPS!
Visit ExactCure and learn more about their Digital Twin, which simulates the concentration of drugs in the blood of patients, based on their personal characteristics.
Join the 11th MEDICA Start-up COMPETITION. Submit your solution free of charge. The Top12 Medical Start-ups 2022 will be invited to present their solution live at MEDICA– the world's largest medical trade-fair.
Don´t miss your chance!