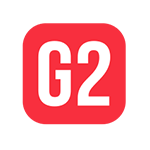 G2 is a Startup and Enterprise Accelerator recognized by the market and by the leading Italian industry's organizations. G2's mission is to foster innovation processes in companies of all sizes, whether SMEs or Corporate, with an Open Innovation-inspired approach, stimulating the contamination between Businesses and Startups.
We offer specific services, formats and solutions, in order to accelerate development and innovation, devise and implement new business models, increase entrepreneurship, govern the industrial revolution (4.0) in strategic and technological terms.
G2 is member of Italia Startup as accelerator and Open Innovation facilitator. It is also a partner of TIM Wcap and it collaborates on a regular basis with Federico II University of Naples, Department of Industrial Engineering, on research projects about innovation models and the startup ecosystem.