Tarilian Laser Technologies – The opto-electro micro-sensor for full haemodynamic profiling developed by Tarilian Laser Technologies has outweighed multiple competitors to stand among the top finalists in the 10th IOT/WT Innovation World Cup®. It has been a challenging yet rewarding competition for this innovative medtech and digital healthcare enterprise. How they have made it from the United Kingdom to the pitch and award ceremony in Munich? Dr. Sandeep Shah from TLT will now reveal the story of  TLT – a major pioneer that has redefined in haemodynamic monitoring:
1. HOW DID IT ALL START?
TLT is an ISO 13485(2016) certified Medtech company headquartered in the UK, with branch offices in the USA and another opening soon in Singapore. Our competencies are in medical engineering, R&D, clinical trials, regulatory affairs as well as commercialization of technologies. We have developed a unique biosensing platform using the TLT proprietary patented Optical Power Modulation micro-sensor which delivers beat-to-beat blood pressure, compliance data, cardiac output, regional blood flow, and blood pressure.
2. WHAT ARE THE KEY MILESTONES YOU HAVE REACHED SO FAR?
We have achieved a major ground-breaking leap in medical sensor technology for the body-on-wear. The unique feature is that the TLT Sapphire sensor is non-invasive and does not require any compression or calibration. The accurate beat-to-beat blood pressure measurement delivered through the TLT body sensor helps to prevent cardiovascular diseases and reduces the risk of heart attacks, stroke, and even death. Accordingly, it will improve the patients' individual healthcare and also the overall public health.
3. HOW LONG DID IT TAKE YOUR COMPANY TO FULLY DEVELOP THE PRODUCT?
The product research and development of TLT's unique Sapphire OPM platform took us around 6 years. It is relatively fast in comparison to the average process from 10 to 15 years. Our focus has been on optimizing the TLT non-invasive sensor technology, through which one can determine the blood pressure more accurately and more effectively.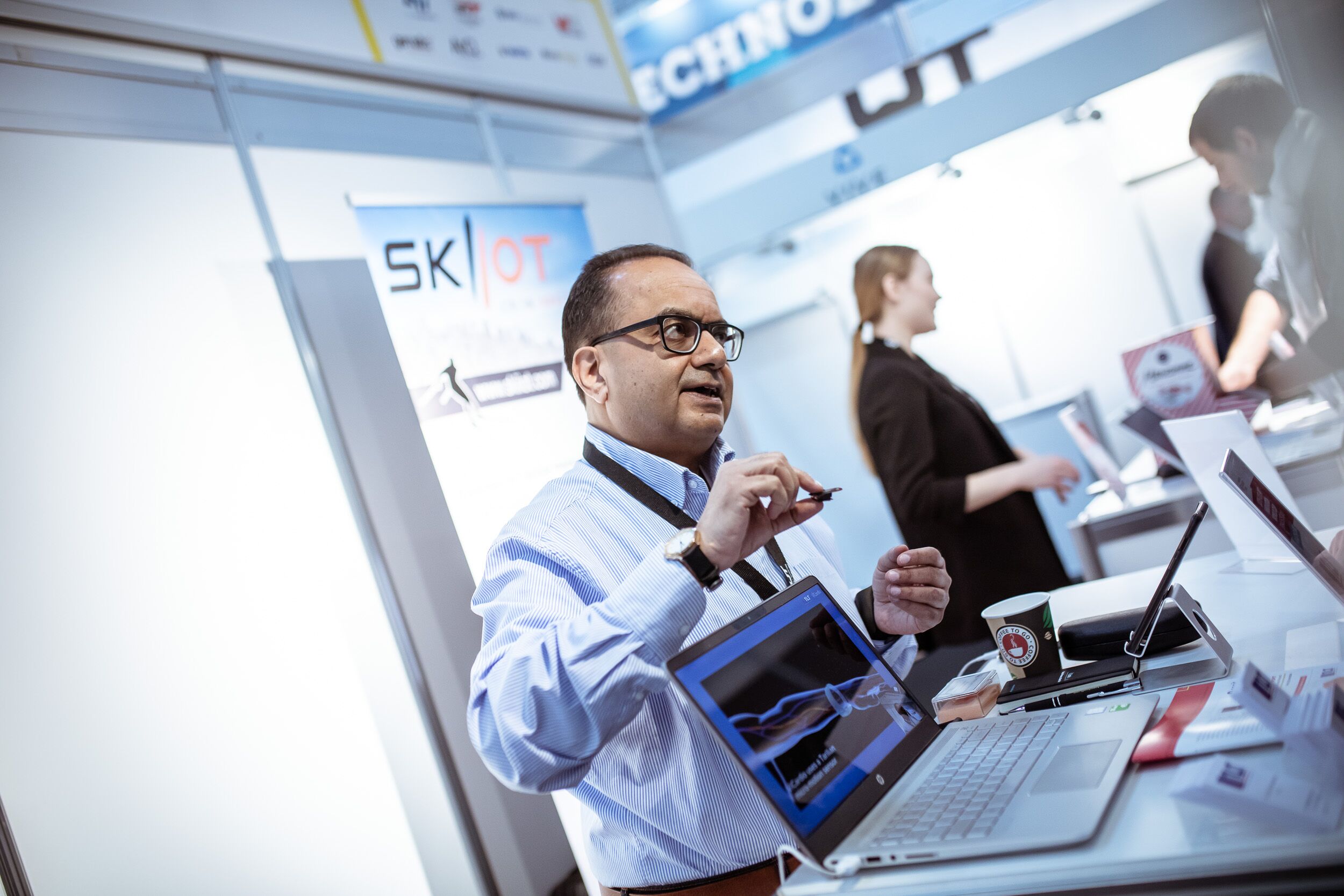 4. WHAT ARE THE NEXT STEPS?
Our company has planned to launch a series of product from the second quarter of 2019. We want to penetrate primarily the traditional Medtech market (consumer, patient, and hospital), and the new Medtech Wearable market.
5. DESCRIBE YOUR EXPERIENCE IN THE IOT/WT INNOVATION WORLD CUP® JOURNEY IN A SHORT SENTENCE
It is a wonderful event to gain recognition and the first track to become global. I can say that the Innovation World Cup® is worth attending!
5. ANY TIPS FOR OTHER TECH START-UPS?
Focusing on the core technology behind the product is important. From there, many ideas that are revolutionary and powerful emerge.
Explore further:
TLT's story to success is encouraging for many tech start-ups in medical devices and wearable technologies, who one day may stand live on the stage of the Innovation World Cup®. Learn more from TLT and construct the expertise today.
The next 11th IOT/WT Innovation World Cup® is already open for tech start-ups and SMEs worldwide. Your business is standing a great chance to become visible! Submit your solution now and take part in the world-leading innovation ecosystem. FREE participation.
Follow our blog and success stories to acquire more experiences from the previous winners and finalists. Let their successes inspire you!