UrmO – The young and enthusiastic start-up from Munich took the lead in the category "Transport, Lifestyle & Retail" in the 10th IoT/WT Innovation World Cup®. They brought the innovation race UrmO – an advanced portable and self-balancing vehicle, perfect for simple mobility in urban areas. Having excelled hundreds of submissions worldwide, UrmO made it to the Pitch & Award Ceremony at 4YFN / Mobile World Congress 2019, showcasing their products to the huge tech audiences and impressed the jury board of the Innovation World Cup®. Check out their journey now, and learn how the talented team empowers people to move more freely, more smartly, and more environmentally-friendly. 
1. HOW DID IT ALL START?
It all started more than three years ago with one of our founders, Felix, who had the initial idea to build a personal light electric vehicle for easy and seamless urban transport. Jakob and Sebastian quickly joined him to form the founders' team. The thought is that just putting an electric motor into existing vehicle types is not enough to solve the congestion on our city's streets during rush hour. This is why we have started to develop UrmO. UrmO is an urban electric vehicle in the form of a self-balancing scooter. With one lift and within two seconds, UrmO transforms from full-featured vehicle to handbag-sized format. This unique feature, in combination with its low weight, makes it perfect for urban transport and offer a supplement for existing means of transport.
The name UrmO is short for "urban mobility". The capital "O" in our logo shows the side view of our vehicle.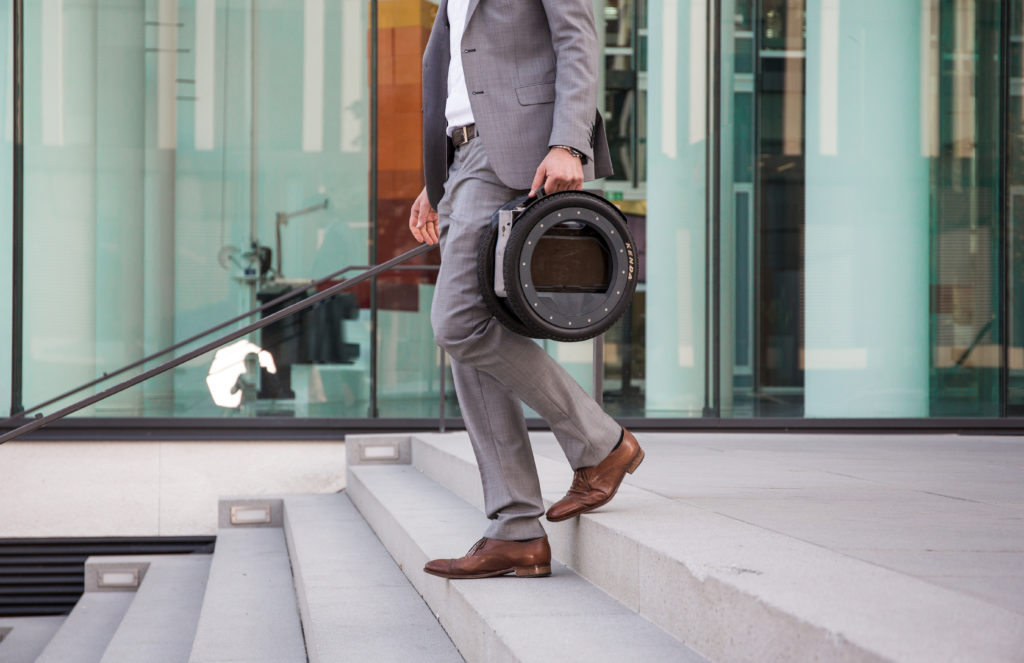 2. WHAT ARE THE KEY MILESTONES YOU HAVE REACHED SO FAR? 

We have successfully developed and hand-built various numbers of functional prototypes. These show all functionalities, as well as the final design of UrmO.
With these prototypes, we have launched a crowdfunding campaign and offered UrmO for pre-order. Until now, we have already sold more than 150 vehicles in pre-order and generated revenues exceeding 200,000 USD.
We are currently preparing to close our first investment round, which will be the next important milestone in the timeline.
3. WHAT CHALLENGES DID YOU FACE DURING THE JOURNEY? 
Three years ago, we started development from scratch. We have not yet raised external capital, but have paid everything from our own money and therefore, made a lot of sacrifices. Now, for the industrialization and the ramp-up of production, we are looking for external investors, which is a huge challenge for a hardware start-up.  For the investment round, we wanted to have the proof-of-market already. This is why we have launched a crowdfunding campaign on Kickstarter and Indiegogo. For us, these crowdfunding campaigns are the first proof that customers are willing to pay for our product, and really use it in their everyday life. The preparation for these campaigns was an enormous challenge, since we did not have a huge marketing budget, but had to really focus on finding the perfect strategy to reach our target audience.
In addition, I think the biggest challenge is to continue walking despite all obstacles. Most people I know would stop right at the first problem. Starting is the hardest point as there you have no products, no exposure, no connections, and very little experience with the market and the ecosystem. Pushing forward is the best recipe: The journey will lead to success only with sufficient determination. Resources are always available in a form or another. But the will, the spirit that moves everything is a rare thing.
If I were to start again, not only would I focus more on the market and the product, but also the user experience and the need this product covers.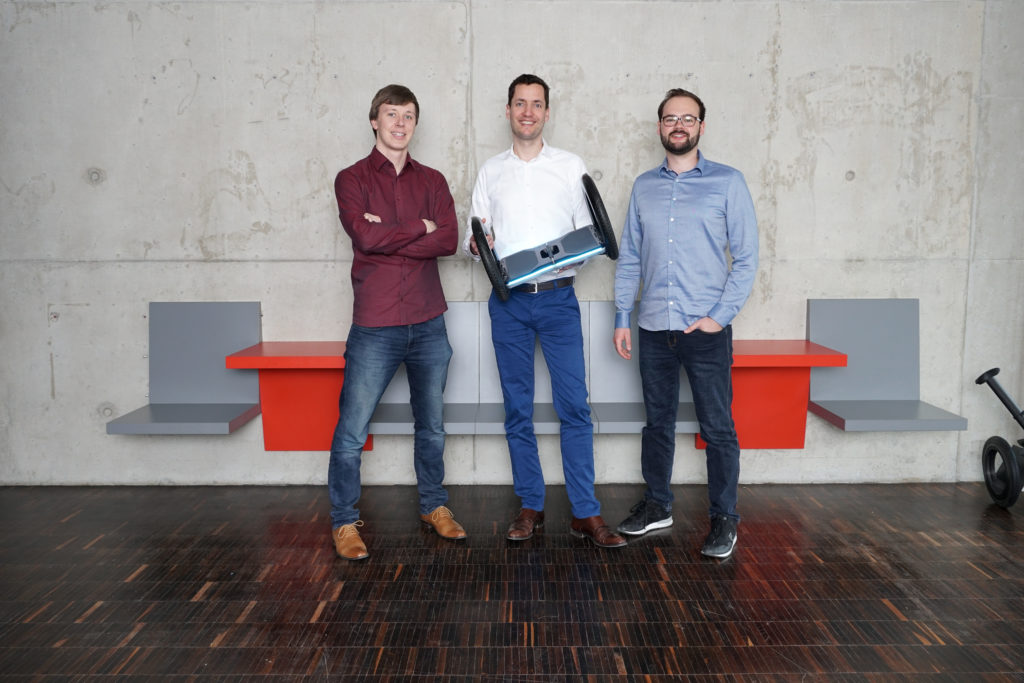 5. HOW WILL THE FUTURE LOOK LIKE?

Series production will be the next important step. Our overarching goal this year is to ship the first vehicles to our customers. Also, we are preparing strategic partnerships for distribution and future growth, which bring huge potential. Unfortunately, at this point, I am not yet allowed to tell more about these partnerships.
6.  HOW WOULD YOU RECALL YOUR EXPERIENCES AT THE 10TH IOT/WT INNOVATION WORLD CUP®?
Winning the Innovation World Cup was a huge leap forward, as it shows potential partners and investors that our technology is ready to hit the market. A lot of people recognized our potential and reacted thanks to our presence at the Innovation World Cup®.
6.  WHAT IS COOL ABOUT IOT?
UrmO – Our electric vehicle is all about optimizing customers' experience with seamless urban transport. Thus, IoT is very important for our technology, as the users will not have to occupy themselves with minor details. The perfect user journey can only be achieved if the technical processes run in the background.
7. WHAT WOULD YOU SAY TO THE UPCOMING STARTUPS, WHO WILL JOIN THE NEXT 11TH IOT/WT INNOVATION WORLD CUP®?
The three ingredients we rely on are hard work, focus, and passion. In order to develop a whole new product and bring it to the market, there are lots of different tasks and of course, there is always a shortage of headcount. That is why, as a founder, you will need to do a lot of work yourself. If you don't do it, nobody else will. Additionally, focus is of importance. Focus on your idea and your vision. Don't get lost in the variety of opportunities. You want to bring your product to the market. You can always start to improve it afterward. And lastly, passion for your product and idea is great to bring you through nights and weekends of work. You will have to catch the early-bird trains and planes, and miss out on vacations a lot. But when you work on the things you love, you will not have the feeling of missing out, but always have your vision in the first place.
What's more: 
Visit UrmO homepage and purchase their outstanding product now. Get in touch with Felix, Jakob, Sebastian, and shake hands for promising smart urban mobility projects in the coming future.

Keep UrmO's advice in mind, finalize your product and enter the  11TH IOT/WT Innovation World Cup®. These 8 industries are awaiting your innovations:
Industrial
City
Healthcare
Home
Agriculture
Sports
Lifestyle
Transports
500,000 USD worth in prize, a cash prize of 10,000 EURO for the top IoT solution, speaking slots at forefront innovation events and valuable business contacts are ready for the most innovative startups. 

Develop your IoT solutions with the support from our partners STMicroelectronics, EBV Elektronik, Würth Elektronik, and Microtronics. Submit your solution online, order IoT Development Kit and it will arrive in your hands free of charge!
Check out our news and success stories. If you have any question, simply drop us a line. Our Innovation World Cup® Series Team look forward to welcoming you soon on board.