MagnaSCI from Romania is a firm believer in technology as a potent tool to improve human's life sustainably. Radu Motisan, Founder, the sailor captain of the company, managed to develop and introduce uRADMonitor, a smart station that measures the Air Quality Index according to international standards. They outweighed hundreds of tech startups worldwide to list their name as Finalists of the 2017/2018 IoT/WT Innovation World Cup®, and rocked the stage with a great live pitch in Munich on 30. January 2018.  
1. HOW DID THE JOURNEY START? 
I got here by following my hobbies for computer science, physics, and electronics that were now intersecting. The fact that I was fluent in these areas also allowed me to approach this direction because it required more different components to work together. I did not have partners, I started alone. But I found extraordinary support in technical forums. I received suggestions that were later incorporated in the products, and there were so many people that helped!
My company started after winning the first prize at the Regional Innovation Fair in Arad at the end of 2015. Back then, I participated in what was to become the first product of my company: a network of devices for environmental monitoring.
I had a few of them running already, this was not a competition of ideas. There were hardware devices that I made, equipped with sensors that would measure in real time various parameters relevant to our health and the environment. The data was centralized in real time via the Internet. It was, what we call now, a network of IoT devices and a big project with a global vision. uRADMonitor means u="you" rad="radiation" monitor, referring to the very first product, which was a Gamma Radiation monitor, a radiation sensor with internet connectivity, a very early IOT device.
2. WHAT ARE THE GREATEST ACHIEVEMENTS SO FAR? 

The project received enormous community support and thanks to events like the Innovation World Cup® and others, I was able to take advantage of the ecosystem created around innovation.
uRADMonitor is an innovative product as it generates a big picture of pollution at an unprecedented scale, with more than 1000 of our products deployed worldwide.
5 cities are currently fully monitored using our technology.
uRADMonitor has 6  distinct hardware products and two more to become available this year, addressing more market segments: a sensitive city pollution monitor and a radon detector.  uRADMonitor is ARROW certified, a market- but also lab certification. That is, the measured data is of very good quality and can be used for both legal and scientific purposes. We have deployed over 1000 devices in over 40 countries, and the amount of data generated is enormous, every day 1.5 million new measurements are recorded in the database.
uRADMonitor has partnerships with several universities that run studies on the existing data, so the data processing capabilities and knowledge extraction can be improved.
As for funding I initially had 2 crowdfunding campaigns on IndieGoGo and for the rest, I went to the market as early as possible. The entire development is supported by the existing sales.
3. WHAT WAS THE MAJOR CHALLENGES YOU HAVE COME ACROSS IN YOUR JOURNEY?
There were many challenges on the technical side, from research to implementation, things that did not work or did not work well and had to be changed. There were challenges on the production side, negotiations with suppliers, quality check, and then all issues related to the operation of a company that makes external sales and component imports. More to count was the maintenance part, the idea "we stand by our products" was not assumed to be enough in the world. The first products were so good that they are still working 4 years after commissioning. If there were quality problems, things could have been completely different.
In addition, I think the biggest challenge is to continue walking despite all obstacles. Most people I know would stop right at the first problem. Starting is the hardest point as there you have no products, no exposure, no connections, and very little experience with the market and the ecosystem. Pushing forward is the best recipe: The journey will lead to success only with sufficient determination. Resources are always available in a form or another. But the will, the spirit that moves everything is a rare thing.
If I were to start again, not only would I focus more on the market and the product, but also the user experience and the need this product covers.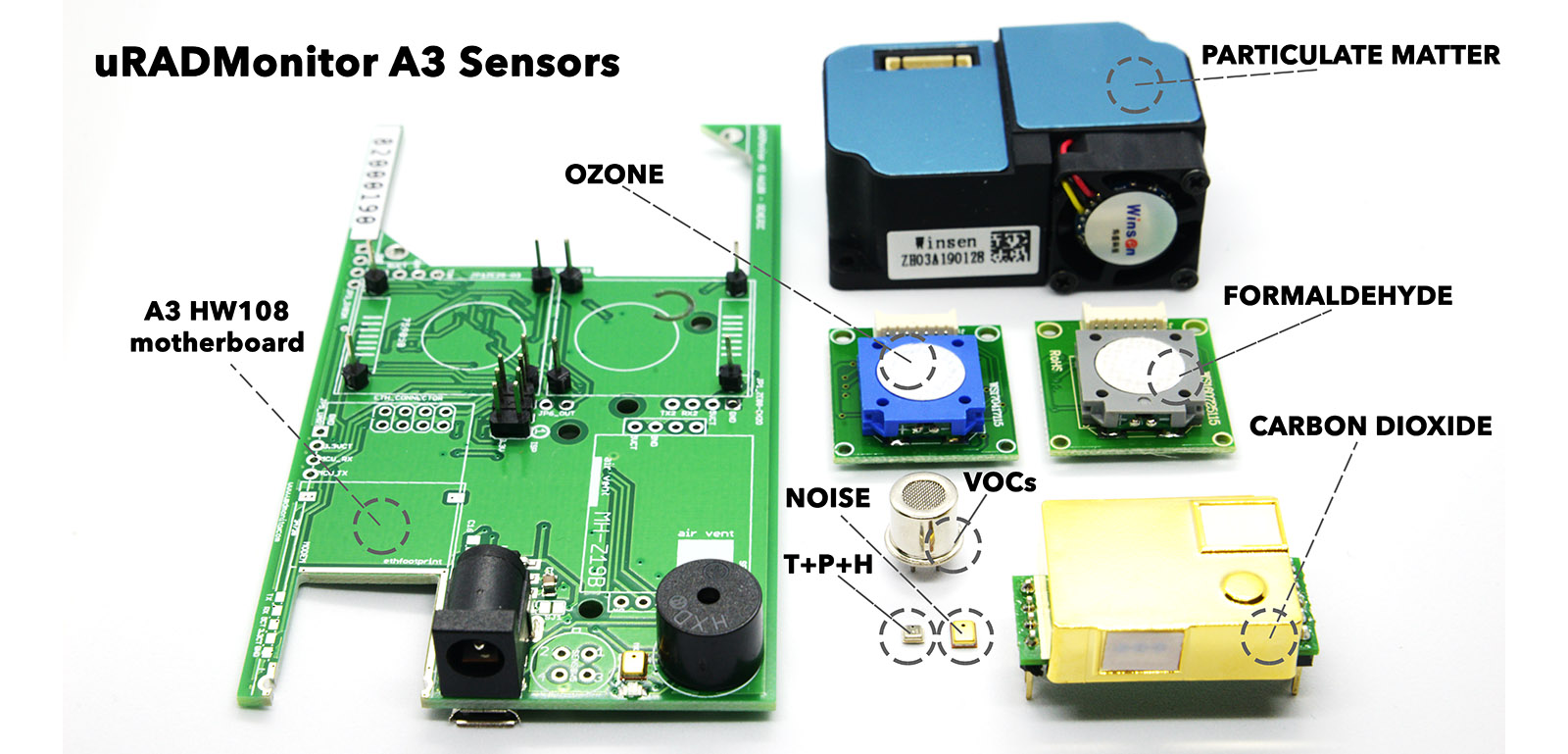 5. WHAT ARE THE NEXT STEPS? 

uRADMonitor is just the first product. There will be 4 completely different products of increasing complexity as the company gathers capital.  From my point of view, technology is a powerful tool that can solve many of our existing problems, and I am willing to put my energy into developing as much as possible.
6.  HOW WAS YOUR EXPERIENCE IN THE IOT/WT INNOVATION WORLD CUP®?
I still remember the fair, the conference and the competition as an exciting event with important players and partners whom I had the pleasure to interact. I felt humble thinking about the amount of supports that the people behind IOT/WT were giving us, not only to MagnaSCI but also to all the other startups there, putting the spotlight on what we do, to help us get more connections, sales, and exposure.
We live in a small world, and it's nice to get people together to accelerate their creative efforts by allowing them to work together. The IOT/WT Innovation World Cup® provided useful leads related to the technologies that uRADMonitor uses, mainly in the IoT field. Such links are crucial in developing innovative products in a very competitive market, as they make a big difference.
6.  WHAT IS COOL ABOUT IOT?
It opens a new dimension for our senses, where objects are becoming connected, changing the way we interact with the world, and mining huge amounts of data to boost our understanding. uRADMonitor is a good example of using technology to have a clear view on the air quality at a global scale, a completely different level than what was previously possible. This is what technology can do.
7. DO YOU HAVE ANY TIPS FOR WITH THE FUTURE IOT HEROES COMING FROM THE INNOVATION WORLD CUP®? 
I do not know if there are any tips to give, because each case is unique and no general theory applies. But I think it's important to understand that entrepreneurship does not mean lottery, it means work. It is work, perseverance, intelligence, problem-solving, and helping those around you. Those function as the ingredients for successful entrepreneurship. Success does not come from a fancy title next to a signature, nor from an opportunistic approach with short-term gains, but from society's recognition returning to the entrepreneur who deserves support.
Moreover, there's room for improvements:
Do not make applications that no one will ever use.
Do not clone platforms because you're going to struggle in a dense, competition-driven market.
Do not beat around the bush, but identify what can be improved on real processes. People's needs are generally simple, but they are aimed at a practical utility, and success comes from solving as efficiently as possible as many such needs as possible.
What's more: 
Further insight into MagnaSCI can be found at www.magnasci.com Don't hesitate to get in touch with Radu for an effective solution to monitor the air quality. 
Do you want to be the next winners of the 11th IOT/WT Innovation World Cup®, gain great prizes and worldwide recognition? Get ready for the race, it's free of charge, and bring your solution upfront to the giant tech crowd! 

Get onboard with IOT/WT Innovation World Cup® and benefits with prizes worth over 500,000 USD, a cash prize of 10,000 EURO for the best IoT solution, speaking slots at innovation events around the world, and acquire significant contacts with tech experts and corporates. 
To help develop IoT solutions, our partners STMicroelectronics, EBV Elektronik, Würth Elektronik, and Microtronics offer Free IoT Development Kits. 
Follow our blog for more stories. Accelerate Innovation with our Innovation World Cup® Series!