Medicsen, an innovative healthcare start-up from Spain, excited over 8.500 audiences of the 6th MEDICA CONNECTED HEALTHCARE FORUM last year with a needle-free and wearable drug delivery device to reduce pains and uncertainty. The IoMT superstar now has the chance to sit with us to recall their victory in the 11th Healthcare Innovation World Cup®, and share us how their smartpatch to manage chronic diseases advanced the medical world.
1. HOW DID IT ALL START?
Medicsen is developing a needle-free smart patch for painless drug delivery through the skin, based on ultrasound waves that safely increase the permeability of the skin. The device can be standardised to multiple drugs (insulin, heparin, antibodies), is controllable with electronic means, and we have validated the approach in vivo with pigs. Our focus has always been to create a wearable and comfortable injector for patients with chronic daily injections.
This is due to the fact that the company was founded after a young girl with diabetes refused to keep using insulin injections in the hospital consult of the CEO. She was injecting insulin 3 times a day, with all the pain, discomfort and social embarrassment that multiple daily injections involve. After that, the founders (2 medical doctors and 2 telecom engineers) got together and created Medicsen in 2015.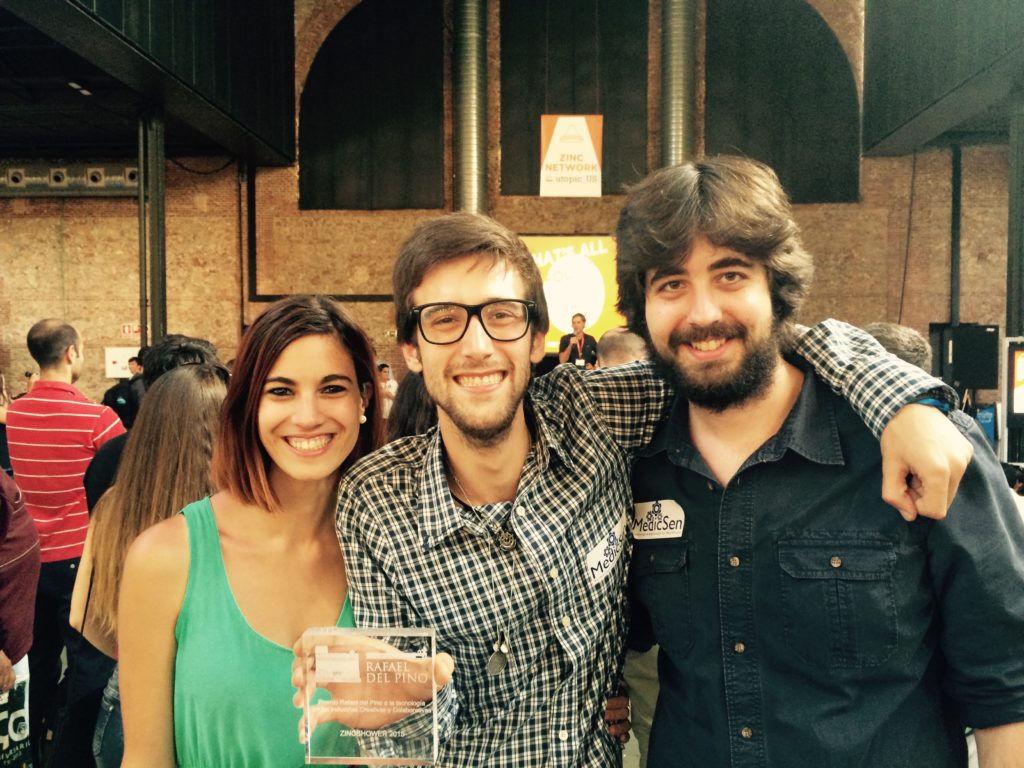 2. WHAT ARE YOUR BIGGEST ACHIEVEMENTS UNTIL TODAY?

Medicsen has achieved several milestones during its 5 years of existence. We have gone through tremendous progress since we were founded 5 years ago. We have protected our intellectual property, we have secured strategic international partners for manufacturing and distribution, and we have raised enough funds to build our technology from the basic science to initial in vivo validation of the product around safety and efficacy. All our development has been endorsed by more than 50 innovation awards coming from institutions as relevant as the MIT, Forbes and Bloomberg.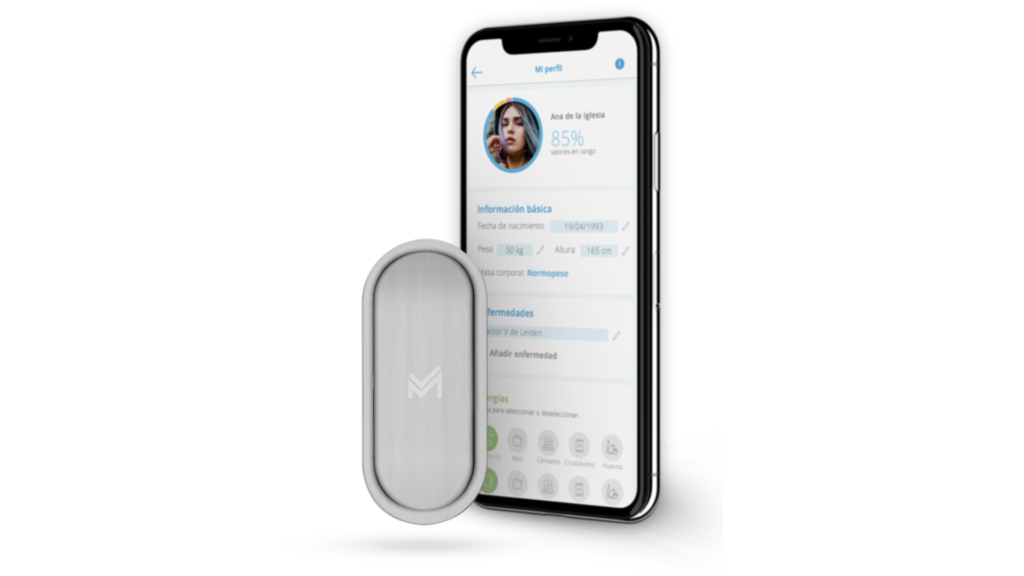 3. WHAT ABOUT THE LESSON-LEARNED? 
We have learned a lot from our mistakes. When we started in 2015, our full project idea was to develop an Artificial Pancreas, a closed loop device based on a needle-free insulin injector connected to a mobile app with a software capable of reading third party CGMs, predicting future glucose levels and calculating the needed insulin dosage at every moment. Soon, we realized that was too ambitious to have everything done at the same time, so we divided the project in 2 separate projects, in order to implement from easy to difficult stage.
4. IF YOU HAD TO START ALL OVER AGAIN, WHAT IS THE ONE THING YOU WOULD DO DIFFERENTLY, AND WHAT IS THE ONE THING THAT YOU WOULD NEVER CHANGE?
If we were starting again, we would be much faster and precise. We would be able to focus on the things that really mattered, because when you start, sometimes you don't even know what's important and what's not.
5. WHAT WILL THE FUTURE BRING FOR YOUR COMPANY?
Our future looks pretty exciting right now. We are closing a funding round that will allow us to finish the miniaturisation of our device, and perform the animal safety and efficacy trials. For a medical device company, obtaining the first official and successful in vivo data is an inflexion point. It represents evidence that the technology works well in an alive organism, so it makes the company very attractive to investors and potential partners. Our next steps are to finish animal trials, so we can start in humans towards Q2 2021 and reach the market in 2023.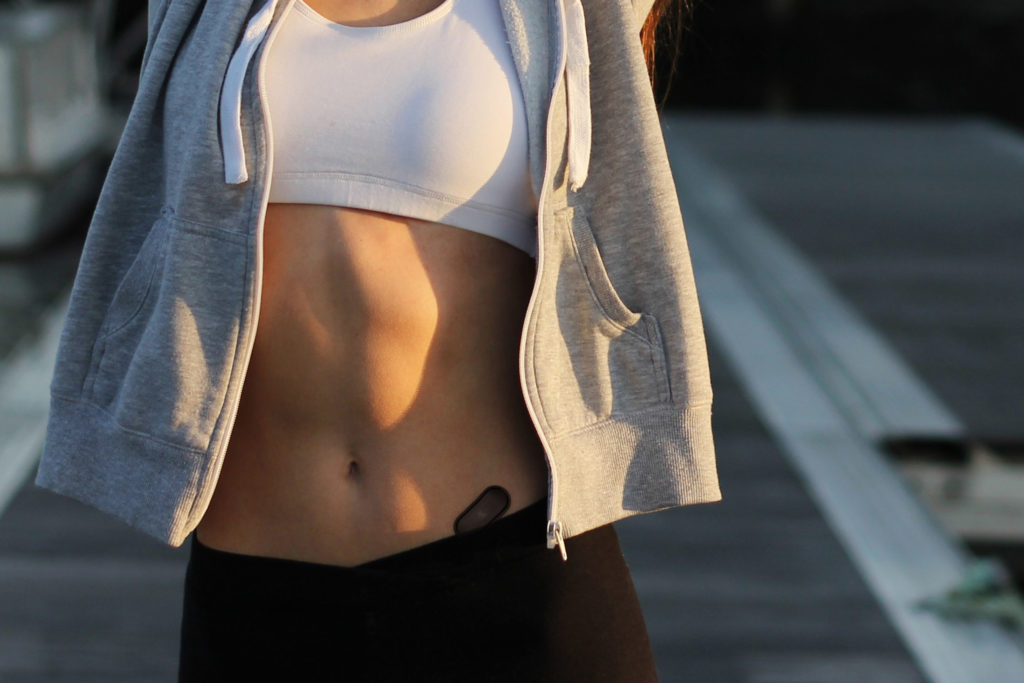 6. HOW WAS YOUR EXPERIENCE IN THE 11th HEALTHCARE INNOVATION WORLD CUP®?
Our experience was excellent! We've had the opportunity to pitch in front of big players of the industry and some of the most reputed experts of the world. We were able to establish very useful relations that have helped us raising funds, explored new- and fruitful partnerships, and give us further visibility. In fact, we were approached by some representatives from the NHS (UK) in order to be a candidate for one of their R&D grants, finding ourselves very advanced in the selection process to obtain a big grant.
7. WHAT WOULD YOU ADVISE OTHER HEALTHCARE START-UPS?
The recommendations I would give to any startup entering this ecosystem is to identify a health need or a gap, and develop your idea from there. Be very clear on your message and always try to improve it, because a minor change could represent success instead of failure. And don't forget that you are always working for the customer, not for yourself. Keep that in mind that if you want to develop a successful product.
When it comes to the Healthcare Innovation World Cup® competition, any participant must be well prepared with a killer 1-minute pitch and tons of business cards. This event inside MEDICA is one of the biggest in the world, gathering the leading experts and companies in the industry, so try to schedule some meeting before attending, and create a roadmap to visit the most interesting stands. Try to stablish new relations and network as much as you possibly can!
What's more:
With Medicsen's success story in advancing the healthcare sector, healthcare startups, scale-ups and innovative SMEs worldwide enter the 12th edition of the Healthcare Innovation World Cup with your disruptive IoMT solutions!
Win prizes worth over 500.000 USD including:
International awareness at the 7th MEDICA CONNECTED HEALTHCARE FORUM, the hotspot for mobile- and connected health at MEDICA, the world's largest medical trade-fair, on 16-19 November, 2020, Düsseldorf. 
10.000 Euro in Cash (EMEA participants only, for best IoT solution)
Free marketing packages and extensive media coverage at a global level
Experts' advices to boost your business further
Placement in the Hall of Fame (if selected as the winners)
And many more!