Nowi – With a break-through solution to extend battery lifetime and empower connective devices, Nowi has officially become the Top IoT Industrial Innovator of the 10th IoT/WT Innovation World Cup®. The continuous search for alternative, effective ways to harvest energy has been truly rewarding for this innovative start-up from the Netherlands. Check out their story of success and find out what does it take to become an IoT superstar!
1. HOW DID IT ALL START?
Omar Link and Simon van der Jagt founded the company in 2015. Our reason to do so was based on a very simple observation: everyone was talking about the Internet of Things and all of the billions of connected devices, but no one was explaining how we were supposed to power all of this. Clearly, changing batteries or wiring power cables would be impossible at this scale. But what was the alternative?
We both explored this topic during our master thesis at Delft University of Technology. Afterward, we started the company. We decided that Nowi would take a different approach. Instead of bringing energy to devices (in the form of batteries or cables), we would use the energy already available to the device at its location. It is possible to get energy from light, heat, radio waves and movement. There is energy all around us that we can use to power these small connected devices. What was missing was a small, efficient chip that would make it easy for other companies to start implementing.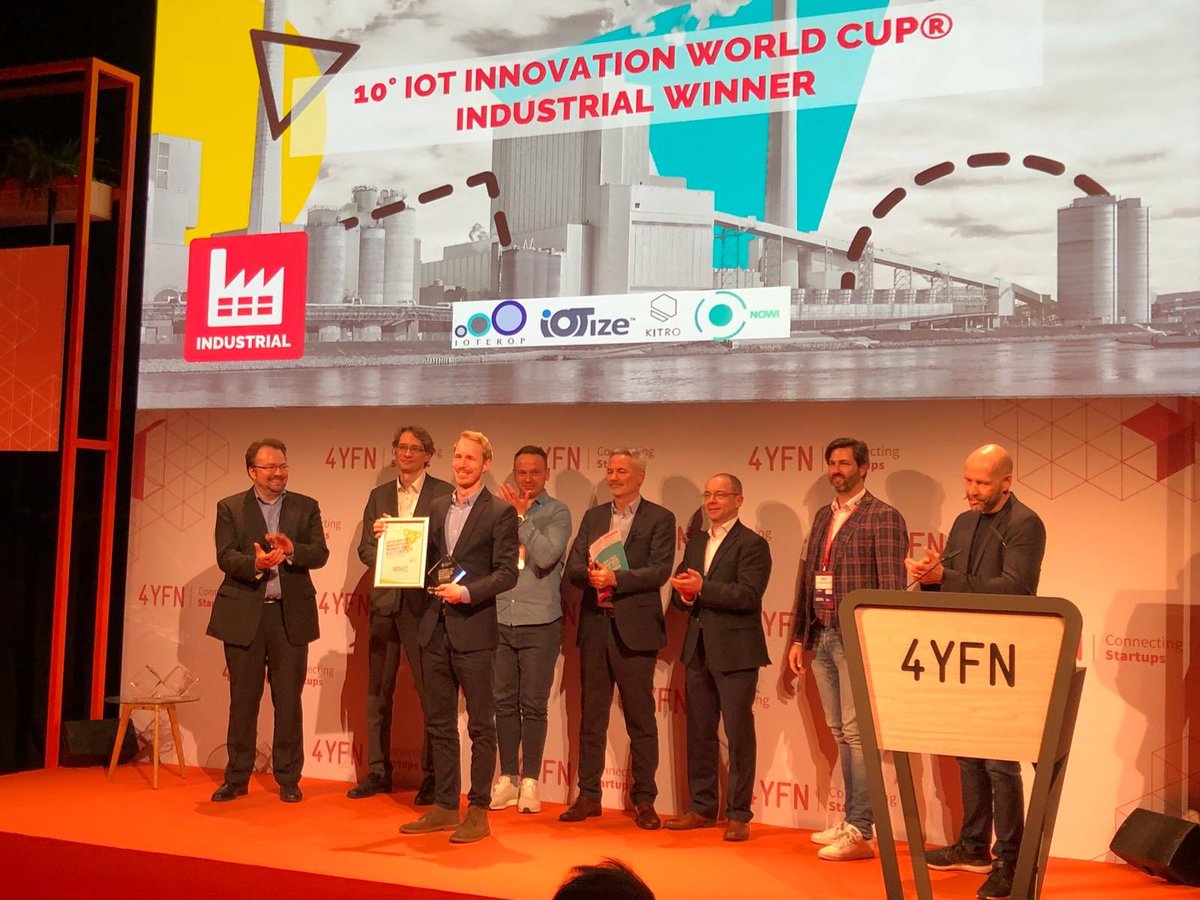 2. WHAT ARE THE KEY MILESTONES YOU HAVE REACHED SO FAR?

After a year and a half of prototyping, we have reached a "proof of principle" demo that was good enough to land us €350.000 of government funding. We used this to get to a proof-of-concept, which was a fully functional energy harvesting demo. We then secured a €1.5 Mio VC round to develop this into a first product version. A small chip that makes it extremely easy for any company to power their devices with energy harvesting. Last year, that vision has come to life more and more as it has been used in a pilot project for road monitoring. A Swiss watch manufacturer is also currently implementing it in their next-gen smartwatch.
3. WHAT WERE THE BIGGEST CHALLENGES YOU HAVE FACED IN YOUR JOURNEY?
Any start-up faces at least some of the same challenges. Product-fit, team, and funding. Product-fit can only be achieved by leaving the office and interacting with as many companies as possible. Each conversation provides a bit of feedback which slowly shapes the product solution. We went from a technology-push of energy harvesting technology to a clear market-pull of use-cases where companies absolutely need what we have made. At the same time, we need the brightest minds to help bring this all to live. We have been non-stop recruiting the best talent and we now have a 15-people team with 3 Ph.D.'s and 7 MSc's, and a combined 30 years of energy harvesting research experience. Finally, all of this needs to be paid for. Fundraising is a continuous effort as a result.
4. WHAT'S COMING IN THE NEAR FUTURE?
For Nowi, 2019 is a very exciting year as our energy harvesting technology is being embraced by the first global companies. The industry is starting to see that energy harvesting is one of the key building blocks in many IoT solutions as it improves the user-experience or reduces the need for maintenance and thereby the cost of ownership. As first, companies deploy this technology, others cannot stay behind. This year, several collaborations between Nowi and other large companies will be announced, and we believe this will act as a catalyst for the rest of the industry.
5. WHAT IS COOL ABOUT IOT?

Most of the societal promises that the Internet seemed to present in the early 2000s have come up short. Peer to peer connectivity has undoubtedly changed the world and proven to provide very lucrative business models, but our physical world has remained relatively untouched. Compare walking around a city in 1999 and 2019, you will see more people with mobile phones today; but besides this, the city functions almost exactly the same. IoT can indeed change this. By connecting the physical world to the digital, we have the real opportunity to drastically improve sustainability, productivity and personal health in the world.
6. WHAT IS YOUR EXPERIENCE IN THE WT/IOT INNOVATION WORLD CUP® JOURNEY?
The Innovation World Cup® has given us a global platform on which to showcase our vision and our product. The feedback as a result of this has been extremely valuable!
Explore further:
Visit Nowi for more information about their products, activities and team members. Watch and learn, follow their lead, one day you will also make it on the IoT/WT Innovation World Cup®'s prestigious Hall of Fame.
#TheRaceIsBack. The 11th IOT/WT Innovation World Cup® is calling all IoT/WT start-ups, scale-ups and SMEs around the world. Submit your solution now, start developing your IoT solution with Free Development Kits powered by our partners STMicroelectronics, EBV Elektronik, Würth Elektronik, Microtronics and Gemalto, and join our world's leading innovation ecosystem. Participation is free of charge.
Follow our blog and success stories for more insights into our innovative activities. Together we accelerate innovation!