SKIIOT – The Internet of Things is changing the game for the athletes and changing the way audiences are engaged. The 10th IoT/WT Innovation World Cup® thus enabled the search for the most disruptive Sport & Fitness innovators, to find out who was capable to make the practice and play smarter and more engaging. SKIIOT, accordingly, has come out as an outstanding start-up from Finland with an ankle-worn seven sensor device combined with the mobile/web application for cross-country skiing. Let's have a quick conversation with Marko Höynälä, Co-Founder & CEO of SKIIOT and explore the fantastic all-in-one device that counts all sports lovers in: from the amateur to professional skiers, from the service teams to the ski facility providers, and especially the ski fans who enjoy watching skiing competitions. 
1. WHAT IS THE IDEA BEHIND SKIIOT?
Our aim is to digitalize winter sport, starting from cross-country skiing.
2. WHAT IS SPECIAL ABOUT THIS DEVICE?

The device is an all-in-one. SKIIOT is a skiing analyzer that solves the variety of challenges related to cross-country skiing. The seven sensors patented IoT device measures everything you need to know about your ski performance, surrounding conditions and technique. SKIIOT also provides a solution for objective ski performance testing. Same SKIIOT device serves all target groups from casual skiiers, service staff, professionals to B2B customers who offer facilities such as Ski tunnels, Ski resorts, Ski Events, to name but a few. SKIIOT application is compatible with iOS and Android.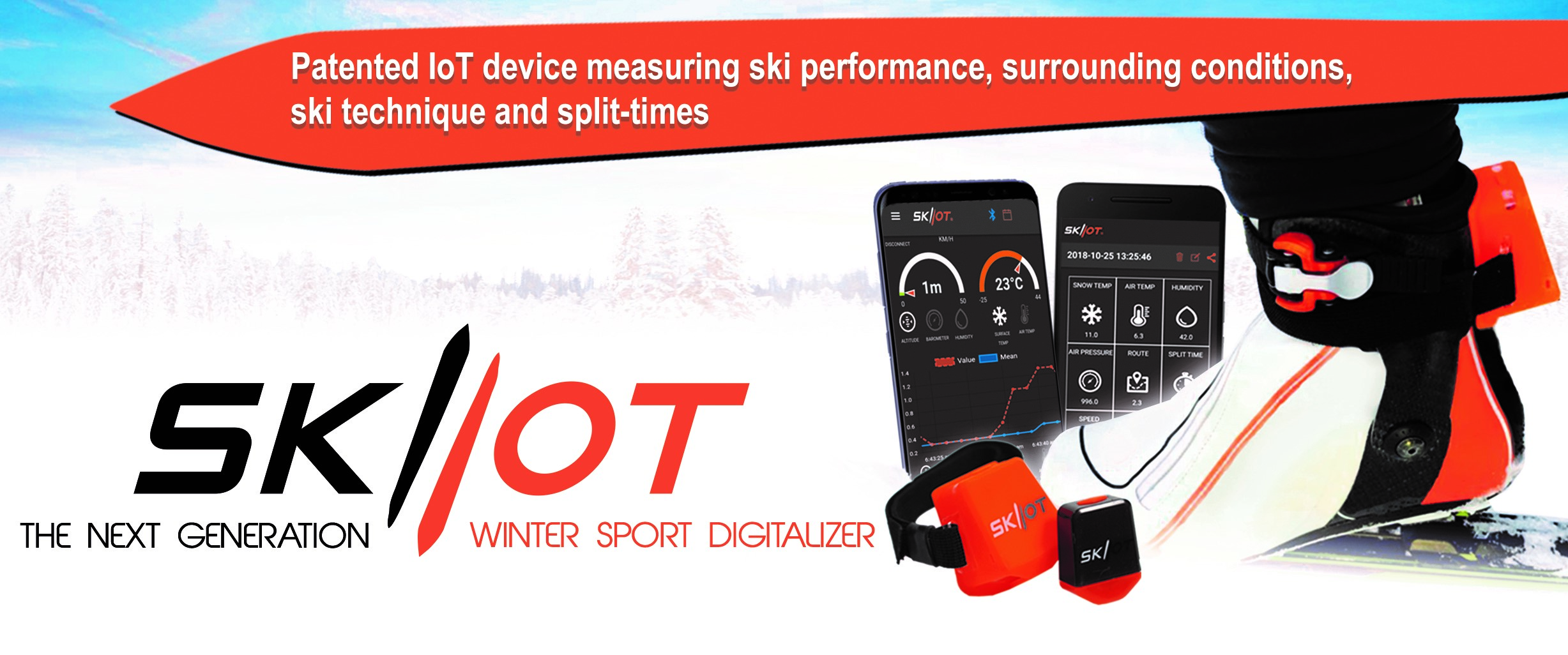 3. WHAT ARE THE NEXT BIG STEPS?
SKIIOT has cooperation in place with skiing professionals from different nations e.g. Norwegian Olympiatoppen and Norwegian marathon skiing teams. The primary market launch is in Norway and Europe.  After that, we will make a market extension for China Winter Sports. We want to cover both B2B for professional skiers, the skiing community and B2C for casual ones.
4. DESCRIBE YOUR EXPERIENCE IN THE IOT/WT INNOVATION WORLD CUP® IN A FEW SENTENCES.
It is huge! The event is a great place for us to make connection. Absolutely a recommendation for innovative start-ups in the wearable technologies.
5. WHAT WOULD YOU SAY TO OTHER COMPANIES PRIOR TO THE EVENT PARTICIPATION?

The Innovation World Cup® is the coolest place to promote your business and make connections. Be proactive!
Explore further:
Check out SKIIOT official website for more insight into their excellent skiing products. The success of the Finnish winter sport digitizer could help to envision your way to top the next IoT/WT Innovation World Cup®. Do not miss it out! 
#TheRaceIsBack. IoT/WT start-ups, scale-ups and SMES submit your solutions to the 11th IOT/WT Innovation World Cup® to win great prizes worth over 500,000 USD and a cash prize of 10,000 Euro. Register now, order Development Kits for free powered by our partners STMicroelectronics, EBV Elektronik, Würth Elektronik, Microtronics and Gemalto, and network with thousands of tech corporates, investors, and partners in our world's leading innovation ecosystem. Participation is totally free of charge!
Follow our blog and success stories for more insights into our innovative activities. We bring your solutions visible to the world!