Munich/Hanover, 19 April 2023
EBV Innovation Hero is a special prize of EBV Elektronik to award ground-breaking European techpreneurs.
Here are the Top4 EBV Innovation Heroes who made it in the finals at HANNOVER MESSE, the world's leading fair in industrial transformation, on Wednesday, 19 April, 16:00 – 18:00 CEST:
Based on the level of innovation, commercial potential, go-to-market approach and sustainability, the EBV jury announced Dryad Networks GmbH as the 6th EBV Innovation Hero.
"We are thrilled to partner with Innovation World Cup® for the 6th time to support European techpreneurs in the EBV Innovation Hero. We are extremely proud of the impressive results we have seen thus far. As the winner, we extend our heartfelt congratulations to Dryad Networks GmbH and wish them all the best as they take their product to the next level." – Karl Lehnhoff, Director Segment Industrial, Scientific & Medical, EBV Elektronik.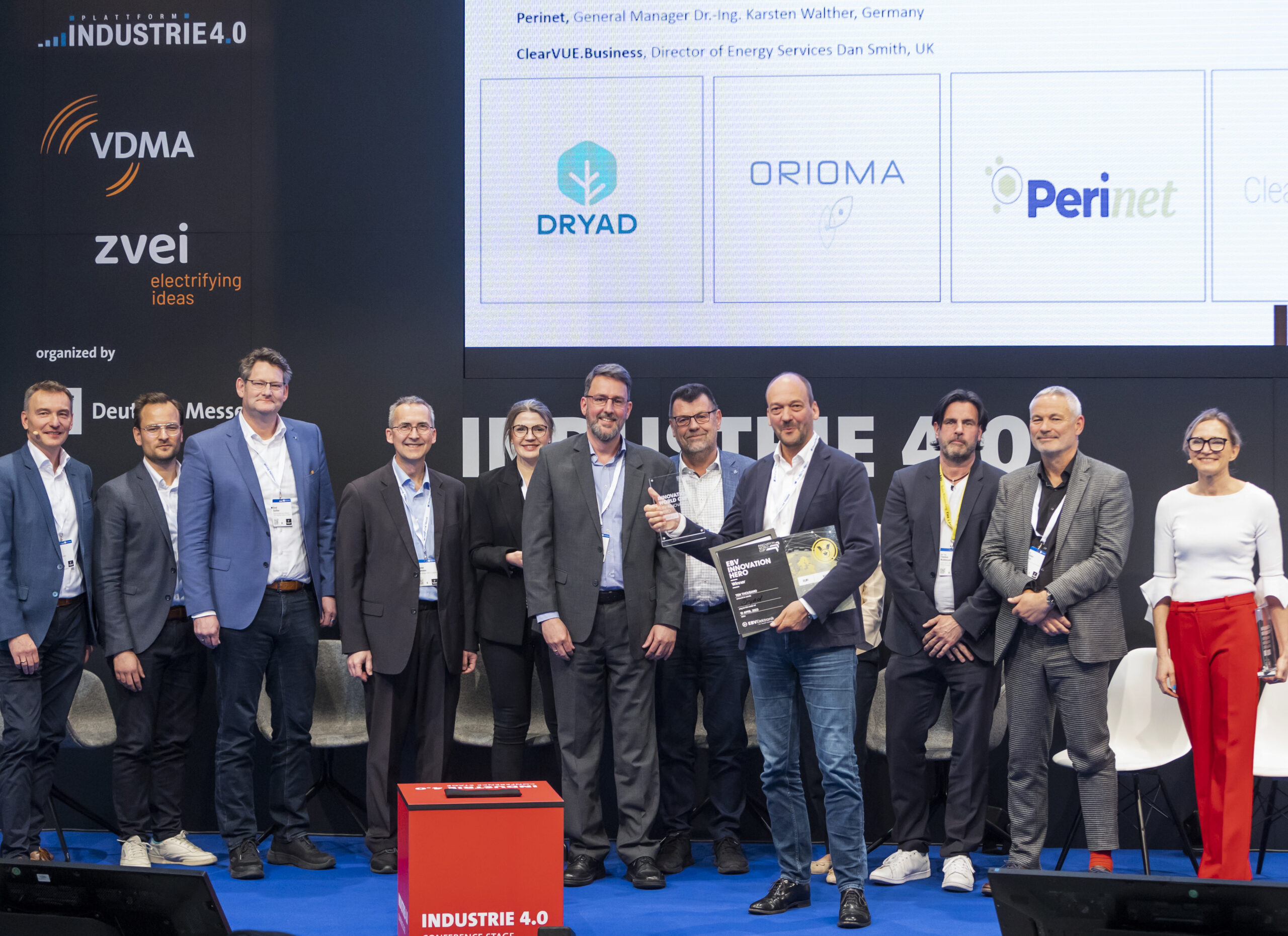 As the winner of the 6th EBV Innovation Hero 2023, Dryad Networks GmbH will receive a cash prize of 10.000 Euro, scale up their business further with EBV's field application engineers including engineering, sourcing, and logistics supports, free marketing package with the Innovation World Cup® and +45 ICTs clusters worldwide. Officially Dryad Networks GmbH will mark their name on the Innovation World Cup® Hall of Fame.
The 7th EBV Innovation Hero and the 15th Innovation World Cup® are already open for submissions. Participation is free of charge. Further information at: www.innovationworldcup.com
Behind the scenes – The Innovation World Cup® Series
The EBV Innovation Hero special prize of the Innovation World Cup® is EBV Elektronik's initiative to support techpreneurs all over Europe. EBV is the European branch of Avnet, the largest semiconductor distributor, specialized in the EMEA semiconductor distribution helping the Innovation World Cup® contestants to bring their solutions to the market successfully. Previous winners of the EBV Innovation Hero are Luke Roberts, ARION, AFS Agro Flow System, BeFC & Ladon Energy.
The Innovation World Cup® Series is the world's leading open innovation platform that supports breakthrough innovations to become reality and connect techpreneurs with international tech corporations. The Innovation World Cup® Series was initiated by Navispace GmbH in 2003. Current and previous partners include STMicroelectronics, EBV Elektronik, Würth Elektronik, Microtronics, VOSS Automotive, AiQ Smart Clothing, VARTA Microbattery, Google, Intel, Swisscom, Ericsson, Telefonica, Gemalto, Samsung, and many more. Participation is free of charge.
Further partners of the Innovation World Cup® include WT | Wearable Technologies, Hannover Messe, BIM World MUNICH, CSEM, AlpICT, BioAlps Association, ACCIO, Business OULU, G2 Startups, Gate Garching, Wolves Summit, Medical Valley, UnternehmerTUM, IoTWeek, i2cat / IOT Catalan Alliance, Innovative City, Innovability, CENSIS, MEDICA, Invest in Bavaria, MIT Enterprise Forum Poland, Technoport, THINGS Stockholm, Munich Startup, InfoShare, IFJ, ITRI, INN.KUBATOR, TechBBQ, SUCCUS, Hong Kong Science and Technology Park, VJTI- Technology Business Incubator, Upgraded Life, and many more.
Press Contact
Mirna Curcic| Project & Event Manager
m.curcic@navispace.de