inContAlert is a health tech start-up from Bayreuth, Germany, developing an advanced wearable device & app for patients suffering from urinary incontinence. The portable sensor system for non-invasive measurement monitors the filling level of the urinary bladder and give signals to the patients right in time. inContAlert took part in the 12th Healthcare Innovation World Cup® and triumphed as the TOP Internet of Medical Things Techprneur 2020, thrilling worldwide audiences at the virtual.MEDICA CONNECTED HEALTHCARE FORUM, the global leading forum for innovations in healthcare.
Let's have a chat with Jannik Lockl, CEO & Co-Founder, to find out more about inContAlert and their stepping stones to success. 
1. TELL US A BIT ABOUT YOUR COMPANY. HOW DID THE IDEA COME? 
During the turn of the year 2016/2017, we were on a business plan competition in Hong Kong. In the competition, with the topic "Health-Tech for Seniors", multiple experts gave talks on recent issues in worldwide healthcare management. These included dementia, stroke, and again and again incontinence. As they suggested us to develop smart diapers to help those people, we thought: "Ok no, that's too late". We did not want incontinence patients to live with the symptoms (with "better" diapers – but still diapers). We did not want the patients to lose control over the urinary bladder.

Consequently, we aimed at developing a system that would detect critical levels of bladder filling, for that patients can reach out to the toilet before they suffer from an uncontrolled leak of urine. That's also the origin of our name. A smart device for incontinence patients that gives out an alert when a critical level is reached: inContAlert!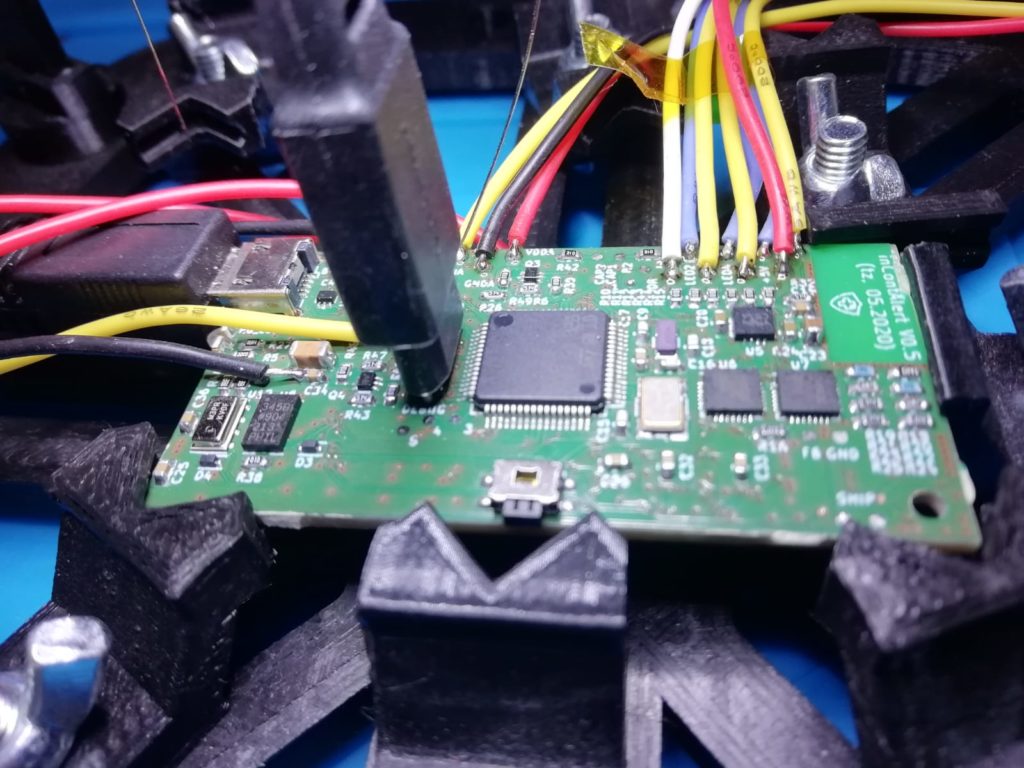 2. SHARE US SOME OF THE MOST REMARKABLE ACHIEVEMENTS YOU HAVE GAINED SO FAR.

In November 2018, we first measured a full emptying cycle, which was in fact the opposite of a filling cycle. However, in terms of measurement, it was fundamentally the same (but faster procedure). In this way, we proved that our approach was feasible, and we decided to start it all-in. In May 2019, we received a pre-seed funding of 250.000 Euro and started with full-time development.

During the past years, we found several partners, such as a huge German MedTech producer, an insurance company, and a homecare provider who could help us to achieve market readiness and bring inContAlert to the end-users. 

Most importantly, we have grown up to 4 founders, all are young and motivated engineers with distinguished profiles. The team is the key behind our business, which is why we feel highly confident to achieve developing a device that changes lives throughout the whole world.
3. WHAT ABOUT THE CHALLENGES? 
The biggest challenges are the technology itself and the complexity of the healthcare market. The technology is quite new, and a lot of research must be done. As a result, we could not rely on established approaches to develop a rapid prototype and build a product. The healthcare system, in fact, is complex and has huge entry barriers. Especially for start-ups with new and underdeveloped technologies, the entry is hard as data to rely on is missing. One also needs strong partners to overcome these challenges!
4. WHAT ARE THE NEXT BIG STEPS IN THE PIPELINE?
Our go-to-market strategy involves several clinical studies, which we currently conduct, and the closure of our fundraising round in Q3 2021. Thereafter, we plan to acquire the CE mark in Q4 2021 and enter our beachhead market in 2022.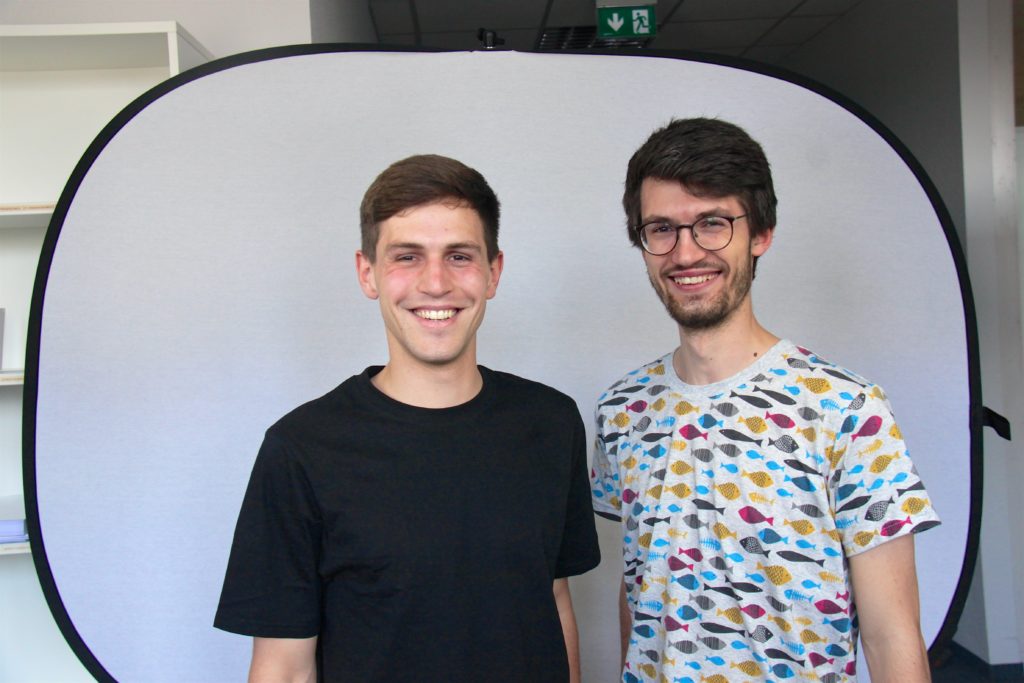 5. HOW WAS YOUR EXPERIENCE IN THE 12 HEALTHCARE INNOVATION WORLD CUP® THIS YEAR – FIRST TIME IN COMPLETE VIRTUAL FORMAT?
As a renowned competition since more than a decade, we decided to participate in the Innovation World Cup® already a year earlier. Waiting for our chance to reach the perfect maturity to participate, we then took advantage of the new format. We rebuilt our pitchdeck to be effective when losing touch to the audience through missing eye contact and missing physical presence. What impressed though was the yet vibrant atmosphere with the moderators and the kind of TV show style. The new format allowed for a broad audience and many more viewers than a conference hall would have.
6. NOW AS THE TROPHY OWNER, WHAT WOULD YOU SAY TO THE UP-COMING IoMT TECHPRENEURS?
Competing against multiple great start-ups, you face the challenge to gain the attention of the jury. So, focus on clearly explaining the problem you face, as in the MedTech sphere, the underlying problems are often times complex and difficult to grasp.
THANK YOU FOR THE INSPIRING TALK AND WE CAN'T WAIT TO SEE INCONTALERT IN THE MARKET SOON!   
Explore further: 
Visit inContAlert and get in touch with Jannik for collaborations. Take the forward move to tackle neurogenic bladder dysfunction – urinary incontinence no more!
Following inContAlert's success, healthcare start-ups, scale-ups and innovative SMEs worldwide submit your solution to the 13th Healthcare Innovation World Cup®. Win prizes worth over 500.000 USD, outstanding visibility at MEDICA and becoming the TOP Internet of Medical Things Techpreneur 2021.
Participants with completed submissions can additionally request free dev kits to transform your prototypes into potent products.  
STWIN kit (SensorTile Wireless Industrial Node & Wi-Fi expansion) powered by STMicroelectronics
rapidM2M Base Starter Kit or Narrow Band Sensor powered by Microtronics
Horticulture LEDs or AMBER PI Design Kit powered by Würth Elektronik

Participation is free of charge.