On April 9th & 10th the Innovation World Cup® Series was spotted in Poland, part of the active startup event Wolves Summit and their Wolves Hardware and R&D Day, organized exclusively just before the actual happening! This was the first stop of the IOT/WT Innovation World Cup® this year!
Insights on the event
The 7th edition of the Wolves Summit hosted in Warsaw, was gathering important players that contribute to the Central and Eastern Europe's startup scene. With registration buzz all the way to outside, the event was a hot spot for startups to meet potential partners and investors as well as for corporates to discover revolutionary opportunities enabled by innovative techpreneurs.
In line with the other presentations and panel discussion focused on future technologies and startup's growth, we held two sessions in the event. They both dealt with the ways to succeed as an IoT startup! Our partners EBV Elektronik and VARTA Microbattery together with the IOT/WT Innovation World Cup® winners and finalists beexlab, JoannaHir and FindAir shared their knowledge on stage.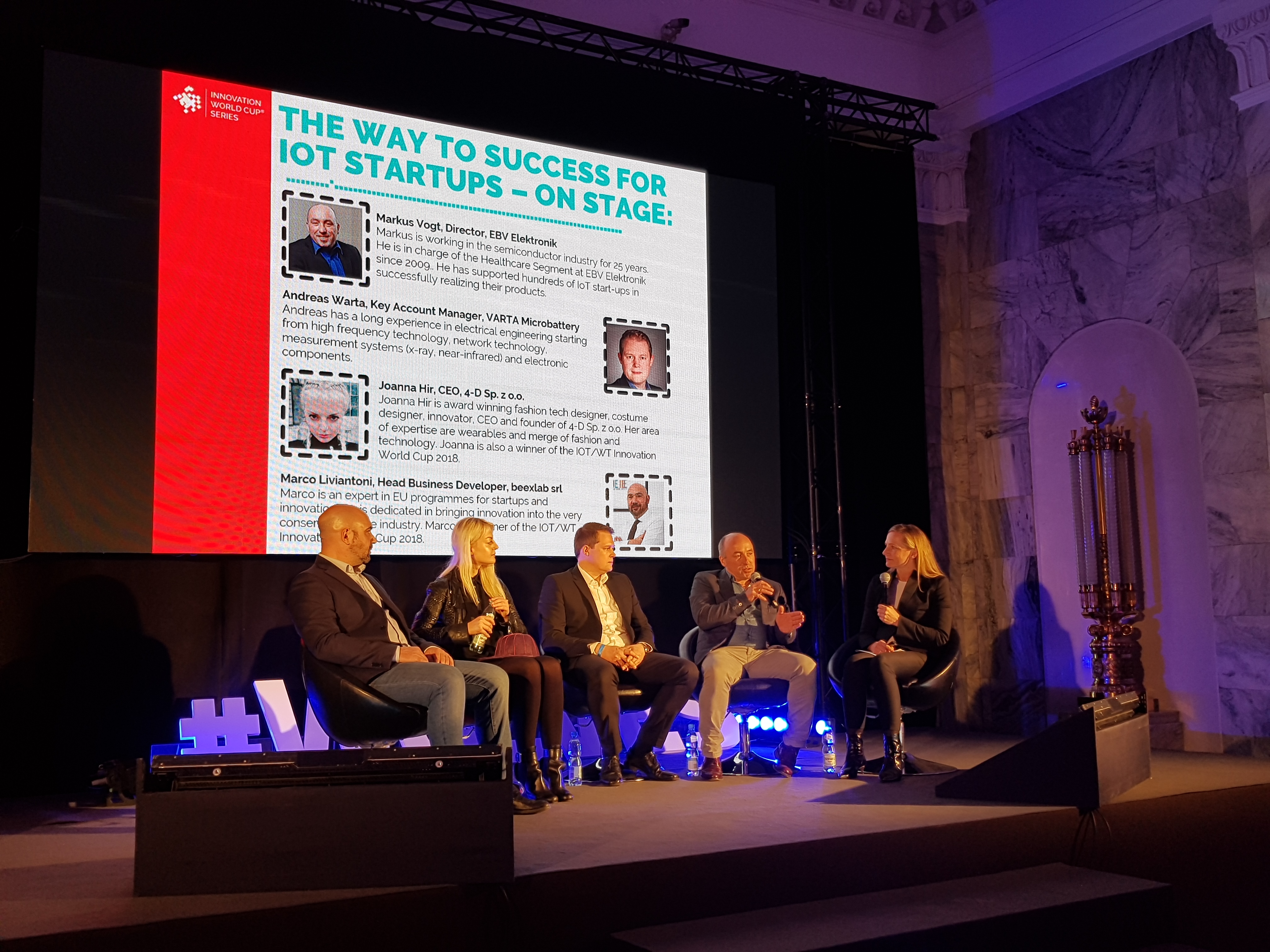 Ingredients to success as an IoT startup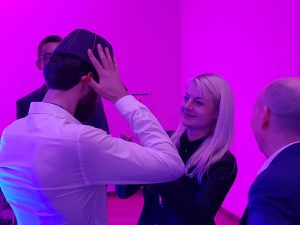 The IWC sessions summed up the key ingredients for IoT startups to succeed in the turbulent and demanding tech market! The importance of finding the right financial partners and documenting the ideas to do so was highlighted during the sessions. In addition, having a working prototype in your hands can be considered as a requirement to convince the people of your idea!
Solid entry and exit strategies based on a valid grip on the market and the right timing are crucial. Especially in the IoT environment, finding the right timing in more conservative industries and educating the market on the way is challenging! More about this later in our blog.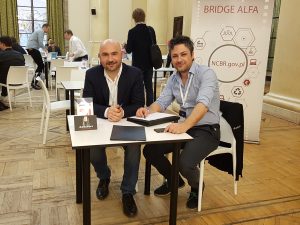 The Wolves Summit was filled with busy meeting areas hosting hopeful startups and forward-thinking investors on the look out. As expected, going out there and networking is what you need to do!
For more insights about the startups in the IoT world follow our blog and join the global roadshow in our next pit stops. This was just the first one! Take part in the IOT/WT Innovation World Cup® here.
Thank you again to our collaboration partner Wolves Summit for hosting us and organizing such a remarkable event! And a big thank you to EBV Elektronik, VARTA Microbattery, beexlab, JoannaHir and FindAir for being on board!
Press contact
Suvi Suikkanen
s.suikkanen@navispace.de