Milan, April 3rd, 2019. The Innovation World Cup® Series was again spotted at IoThings Milan – the largest B2B event in Internet of Things and Blockchain organized by Innovability for both Italian and international audiences.
Together with our partners STMicroelectronics, EBV Elektronik, Würth Elektronik, Microtronics, and G2 Startups, the Innovation World Cup® Series successfully hosted an insightful round table to find out an effective connection and a win-win situation for tech start-ups and corporates. What's beyond was an exciting pitches session with 10 promising Italian IoT innovators. These tech start-ups brought up on stage their cutting-edge solutions and were live evaluated by our international board of jurors. The session opened up the gate to the 11th IoT/WT Innovation World Cup®, the leading open innovation competitions in the world.
Facts & Figures 
Organized by Innovability, the Italian leading conference in IoT & Blockchain hosted 3000 attendees from 14 different countries, including 135 businesses among sponsors, partners, and exhibitors. 181 speakers involved in 30 conferences at MIND – Milano Innovation District from April 3rd to April 5th.
This year, IoThings Milan emphasized the power of connective solutions. Emerging topics under the Digital Transformation of Things were brought up such as Industry 4.0, IoT with Cloud solutions to the advanced architecture using LPWAN, Sigfox, Lora and NB-IoT networks. IoT integration was discussed as to enhance interconnectivity, increase energy inefficiency, and ensure security. Other topics namely AI, Blockchain, Internet of Mobility (IoM), 5G, AR-VR were also approached thoroughly.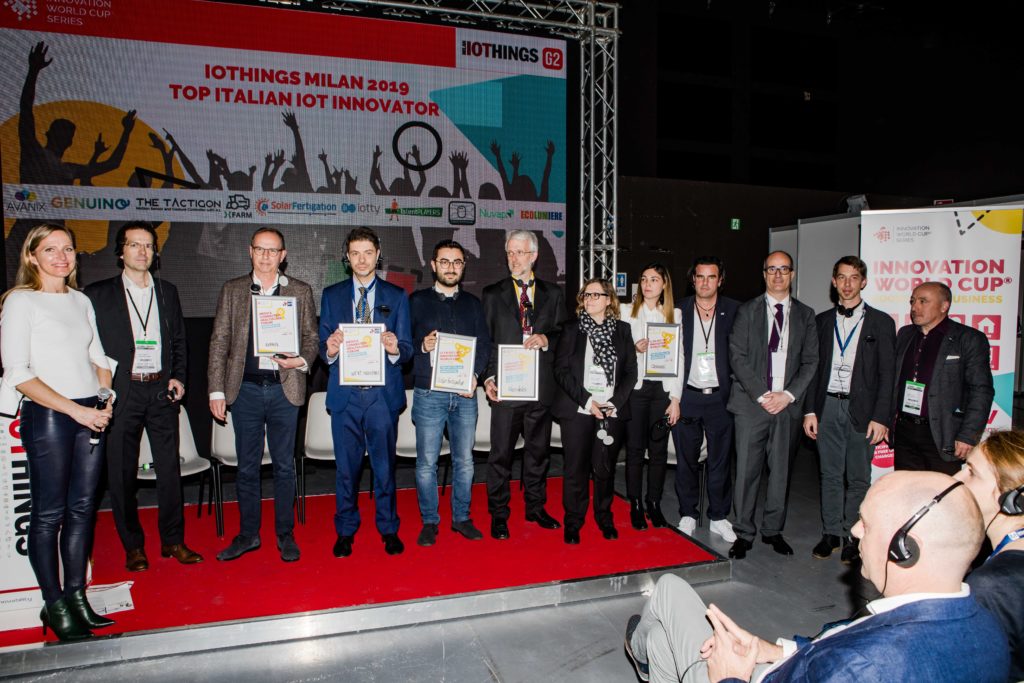 As a leading B2B tech event, IoThings Milan 2019 highlighted the cooperation with international start-up ecosystem and open innovation program as an effective business model to help techpreneurs accelerate business. Remarkably named the IoT/WT Innovation World Cup® and G2 Startups, as the two organizations co-hosted a fantastic Italian IoT Innovator pitches session, through which found out the names of the IoT future stars across Italy:
Top 3 IoT solutions: Genuino, Solar Fertigation System Srl and Neodelis.
Top 2 IoT healthcare solutions: Avanix with OiX Care & PaciBreath, and Next Industries Srl with The Tactigon™ (T-SKIN).
Significant Takeaways 
The panel discussion emphasized the strong interest of tech corporates in assisting young entrepreneurs and tech start-ups to make their solutions visible to the world. It was advised that these techpreneurs take full advantage of the dynamic packages, from the top-notch components, dedicated developer communities, development kits, pitch opportunities at various innovation events, to special prizes and awards aiming to accelerate business and recognize their innovation effort. After all, tech start-ups and corporates should work closely together, turn sound ideas into great products and benefit from the win-win handshakes.
IoThings Milan additionally offered a great exhibition area that enabled companies to showcase their products, integrated services and networking with the international players, potential investors and partners. The show as a whole was no double a blast! This year continuous success consolidated the position of IoThings Milan as one of the most disruptive digital events in Italy and beyond. Many thanks to Innovatbility for having us in this great event. We would like to also thank STMicroelectronics, EBV Elektronik, Würth Elektronik, Microtronics, G2 Startups, and the Italian start-ups Genuino, Solar Fertigation System Srl, Neodelis, Avanix, Next Industries Srl, IOTTY, xFarm, Talent Players, Green Spider & Nuvap who joined and enriched our innovation ecosystem!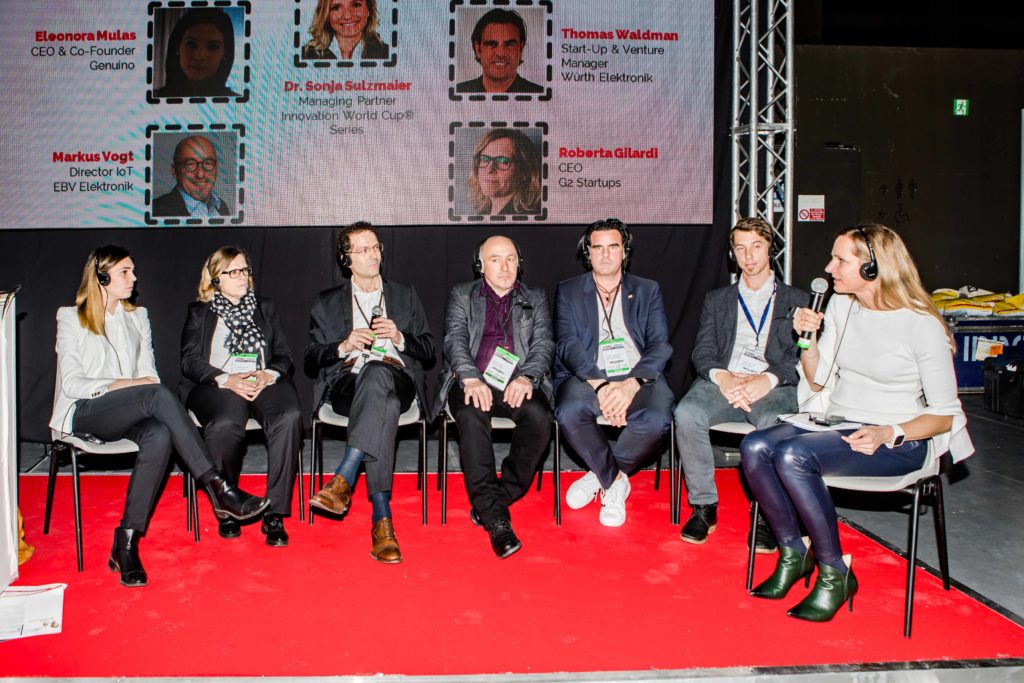 #TheRaceIsBack! 
The 11th IoT/WT Innovation World Cup® 2019/2020 welcomes Italian and international tech start-ups, scale-ups, and SMEs around the globe to submit their disruptive solutions in the categories of Industrial | Agriculture | Transport | Healthcare | Lifestyle | Home | City and Sports. Show us your excellence, and compete for the following special prize awards:
Take your chance to win great prizes worth over 500,000 USD, with 10,000 Euro cash prize, free order of Development Kits to develop your IoT solutions, live pitches at multiple tech shows and many more business opportunities with our leading tech partners.
– Find further information and SUBMIT YOUR SOLUTION free of charge –
We look forward to welcoming you on board with us!
Your IWC Series team